31 Candles Jessi Reaves 7 September – 4 November 2017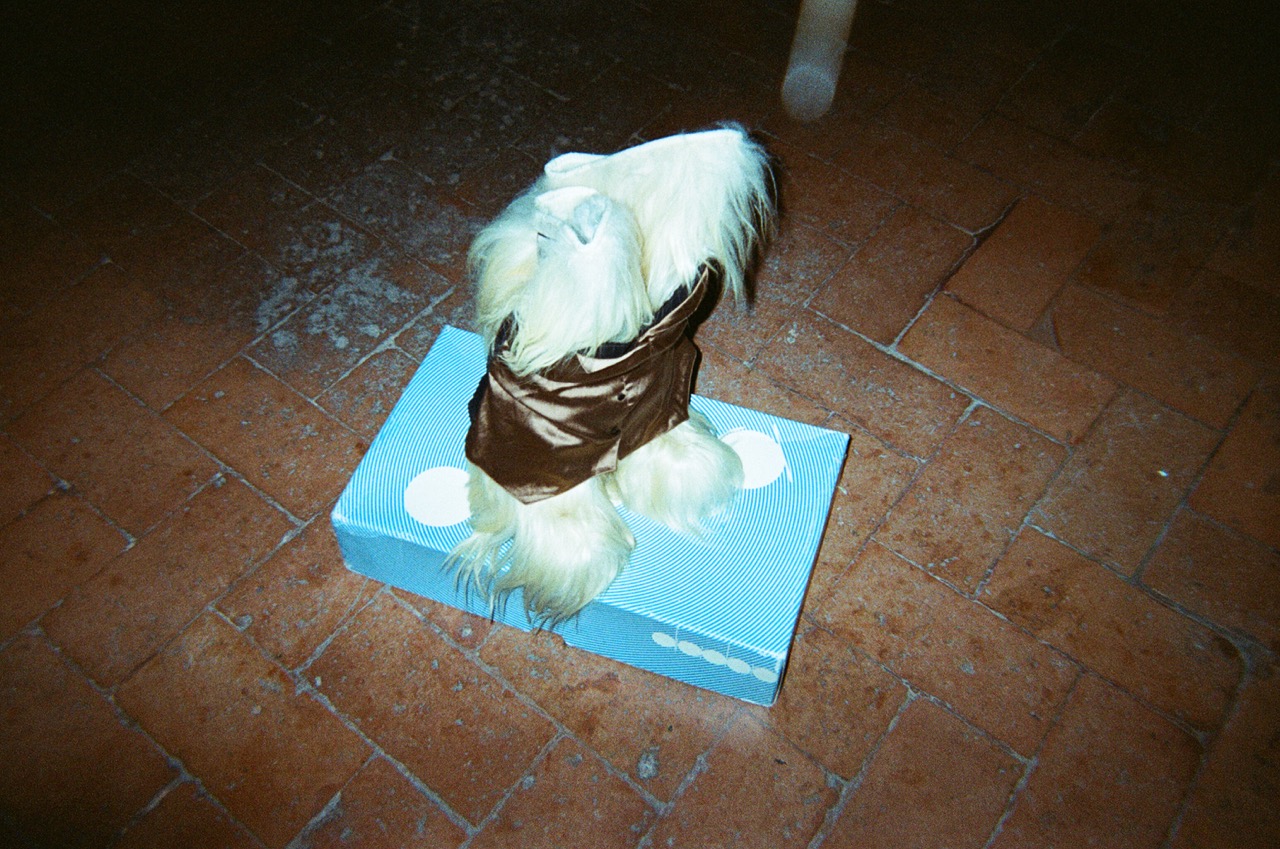 31 CANDLES JESSI REAVES FEATURING BRADLEY KRONZ & JESSI REAVES (WAITING FOR BOOTS)
7 September – 4 November 2017
Launch: Saturday 9 September, 2-5pm
We are excited to present the first UK institutional solo show by artist Jessi Reaves (b. 1986). Commissioned by our University partner venue Stanley Picker Gallery, this new body of work is conceived site-specifically for Dorich House Museum, the Gallery's partner venue and former studio home of the Russian sculptor, artist and designer Dora Gordine and her husband the Hon. Richard Hare, a scholar of Russian art and literature. Reaves' exhibition will also include a selection of new works developed in collaboration with artist Bradley Kronz (b. 1986), turning itself into a quasi-two person show authored as 'Jessi Reaves featuring Bradley Kronz & Jessi Reaves (Waiting for Boots).'
Jessi Reaves's sculptures disregard divisions between the functional and the aesthetic. In her works, classic fabrication techniques are challenged and bent towards unintended purposes. Traces of personal meaning and habitual use – some visibly lost, some newly acquired – endow these objects with a sympathetic and confident attitude towards the space and relationships surrounding them. Reaves plays on the skills and craftsmanship associated with iconic twentieth century design, approaching production with a spontaneous and unruly attitude. In her work, recognizable design objects are often enlisted as substrates, to be both undermined and layered with new meaning.
For her exhibition at Dorich House Museum, Reaves is creating several new works taking inspiration from items of furniture which may have been designed by the house's former owner, Dora Gordine. Some of these original units have survived through time and are now part of the Museum collection, while others remain known only through photographic documentation. The studio house-museum provides a particularly interesting backdrop for Reaves's work, as the materials and functions that make up the domestic context carry a specific sense of history and use, while also combining a moderate miscellanea of aesthetics – very much like her artworks. Reaves's sculptures echo gestures and habits from the past while creating a new narrative fantasy of their own. Dotted throughout the Museum, they include seating and storage, allowing freedom of interaction on the part of the viewer, once again laying to waste the boundary between sculpture and functional design.
Reaves's collaborative works with Bradley Kronz express the artists' shared fascination with the multitude of roles performed by Dorich House throughout its eighty-year history – the rooms and objects reflect the evolution of the space through periods of domesticity, abandonment and academic use. Reaves and Kronz (Waiting for Boots) new collaborative works have been made specifically for Dorich House Museum and reflect upon the building as a total display system. Many of them make use of found objects to which a new breed of functionality has been attributed, such as musical instrument cases which are re-employed as containers for Gordine's or other artworks.  Informed by the tendency to imbue objects with personal meaning, these sculptures populate the Museum with a performative and menacing energy. Individual and shared memories are key elements for the artists, as their improvised methods present an alternative perspective of objecthood, absorbing and re-scripting the splintered lives of things.
Jessi Reaves (b. 1986, Portland, Oregon; lives in New York) received her BFA from the Rhode Island School of Design in Providence. Her work has been included in group exhibitions nationally and internationally, in venues including Team Gallery, New York; Swiss Institute, New York; Herald St, London; and A Palazzo Gallery, Brescia, Italy. In 2016, Reaves presented her first solo exhibition with Bridget Donahue, New York, and was most recently included in the 2017 Whitney Biennial.
Bradley Kronz (b. 1986, San Diego, California; lives in New York) received his BFA from The School of The Art Institute of Chicago in Chicago. His work has been included in group exhibitions nationally and internationally, in venues including Matthew Gallery, Berlin; High Art, Paris; A Palazzo Gallery, Brescia, Italy; Essex Street, New York.
More information at Stanley Picker Gallery
Home Page Image: Jessi Reaves Java Haunt Ottoman w/ Parked Chair (2017) Plywood, foam, leather, fabric, paint, hardware and webbing 76.2 x 157.5 x 304.8 cm / 30 x 62 x 120 in  Courtesy Herald St, London and Bridget Donahue, New York
Above Image: Jessi Reaves & Bradley Kronz
 Nuna's Disturbance w/ Curtain (2016) (detail) Goat fur boots, corsets, boxes, silk curtain, curtain rod, trashcan, foam, velvet, luggage rack