Hen Coleman Studio Residency, May – July 2019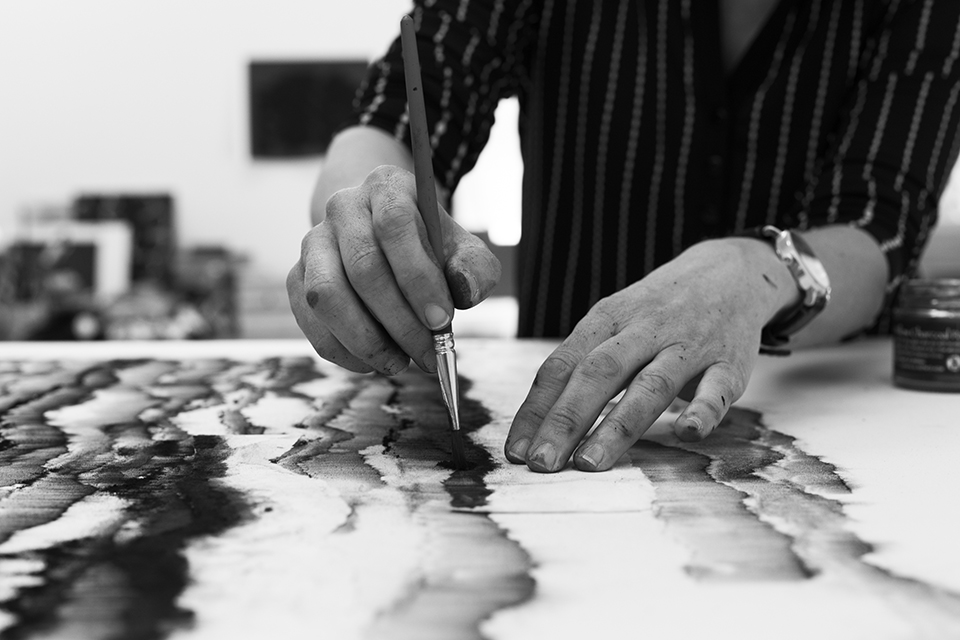 HEN COLEMAN | BLACK WOOD
Dorich House Museum Studio Residency 2019
May – July 2019
Kingston University's Dorich House Museum is pleased to announce its second annual Studio Residency with artist Hen Coleman.
Hen Coleman is a graduate of the University of the Creative Arts (2003) with a Masters in Printmaking from the Royal College of Art, London (2006). Her studio practice is based in Oxfordshire, and for the spring and summer of 2019 here with us at Dorich House Museum, Kingston. Her residency, entitled Black Wood, will involve making a new body of drawings, using charcoal which the artist intends to make herself from the wide variety of woods available from the Museum gardens. The work will also include the creation of a series of podcasts, recorded whilst walking with invited collaborators throughout the park and gardens. The resulting landscapes – both visual and aural – will be presented within Dora Gordine's studio, forming a re-interpretation of the building's natural surroundings.
The Dorich House Museum Studio Residency is generously supported by a private donor.