Nadia Hebson | The Reading Circle at Dorich House Museum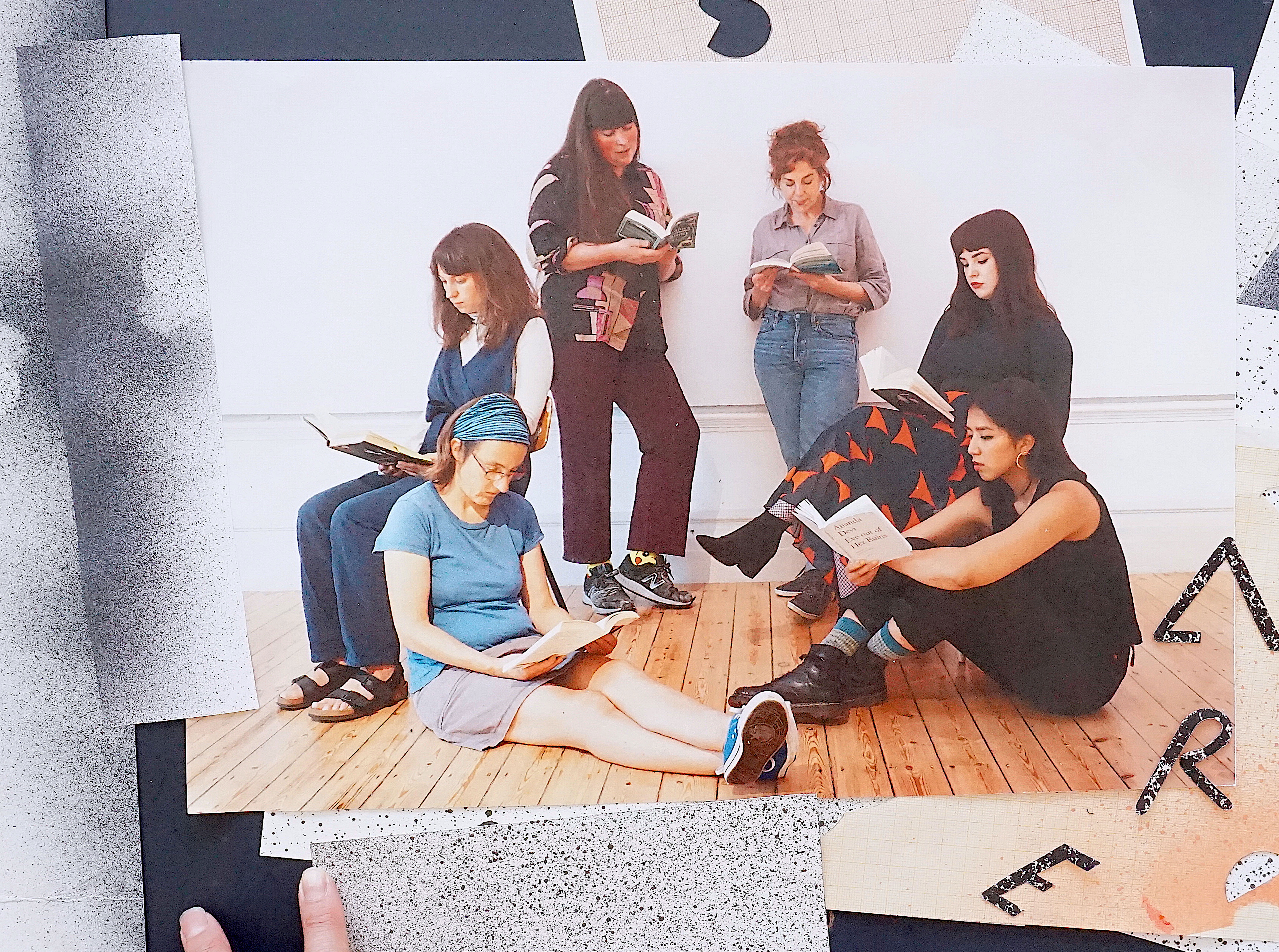 NADIA HEBSON | THE READING CIRCLE AT DORICH HOUSE MUSEUM
This series has been postponed until further notice. Following Kingston University guidelines regarding government advice on the spread of Covid-19 / Coronavirus, Dorich House Museum and our partner venue Stanley Picker Gallery are now closed until further notice.
The Museum and Gallery teams will continue to work remotely to support our artists, fellows, students and local communities.
As part of her 2020 Studio Residency, Nadia Hebson is hosting a series of reading groups at Dorich House Museum, in the spirit of the salons sculptor Dora Gordine and her husband the Hon. Richard Hare reputedly hosted in their former studio home.
The Reading Circle is an opportunity to read selected texts in company, with the proposal that we consider the emergence of the subjective female voice in relation to writing, visual art and the ever expanding field of artistic recuperation. How can we pay close attention to previously inaudible or less visible practices? What happens when we share our understandings and readings of elder peers, mentors or imagined confidantes work, especially if we find their perspectives challenging, complex or provocative?
For our first meeting you are invited to read a manifesto authored by Italian Feminist Collective, Rivolta Femminile written in 1971, On Women's Refusal to Celebrate Male Creativity and Woman's Reappearance: rethinking the archive in contemporary art —feminist perspectives by Giovanna Zapperi, published in Feminist Review no.105, 2013. In subsequent meetings we will explore writing by Dora Gordine, Natasha Soobramanien and Kate Briggs. If you have texts you would like to read in company you are welcome to suggest these as alternatives.
Working together to share our understanding and responses to the writing selected, you are always welcome to come along even if you haven't read the texts.
Reading List
Rivolta Femminile, "On Women's Refusal to Celebrate Male Creativity." First published 1971. Available via Feminist Duration Reading Group: https://www.feministduration.com/s/Rivolta-Femminile_On-Womans-Refusal-to-Celebrate-Male-Creativity.pages
Zapperi, Giovanna. "Woman's Reappearance: Rethinking the Archive in Contemporary Art—Feminist Perspectives." Feminist Review, no. 105, 2013, pp. 21–47. JSTOR, www.jstor.org/stable/24571897 (Register for a free account to read online)
Please contact us at dorichhousemuseum@kingston.ac.uk if you have any problems accessing the texts.