Dorothy Tutin in the role of Hedwig, 1956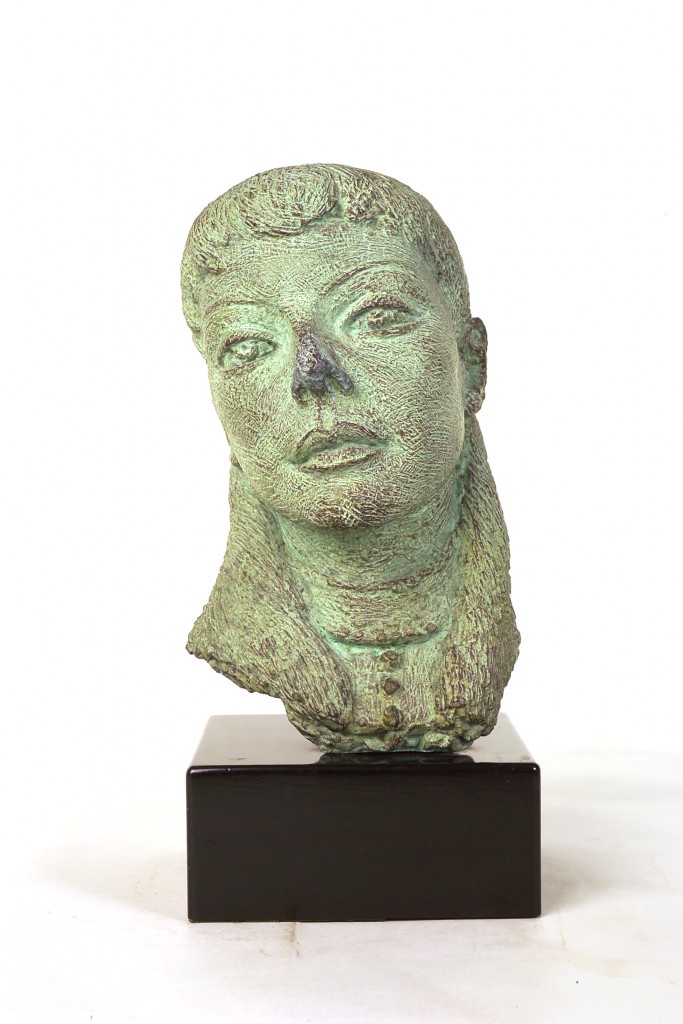 Dame Dorothy Tutin (1931-2001) was an actress of stage and screen whose film and TV credits include The Beggar's Opera (1953), A Tale of Two Cities (1958); The Six Wives of Henry VIII (1970) and The Shooting Party (1985). She was educated at the Royal Academy of Dramatic Art (RADA) in London and made her stage debut as Lady Margaret in The Thistle and Rose in September 1949. She was starring as Hedwig in a production of Ibsen's The Wild Duck when she met Gordine through their mutual friend Trader Faulkner and agreed to pose for this portrait head.
Tutin later recalled that when she first saw the finished head, she thought that "Hedwig was there, from the centre to the outside … she [Gordine] worked right through the whole thing. I found that quite startling and amazing … The work entailed was just so much more than I could have anticipated." The character of Hedwig dies in the play, and Tutin was also struck by how Gordine had succeeded in conveying a powerful intimation of Hedwig's imminent tragic death, so much so that Tutin's mother, to whom Tutin had attempted to gift a copy of the finished sculpture, refused to have it in her house, saying she couldn't bear to look at it as it reminded her of Tutin's deceased brother. Tutin was thus forced to take it home herself to the houseboat where she was living at the time. The head was exhibited at the Society of Portrait Sculptors in November 1956, where it was fortunately more well-received by critics than it had been by Tutin's mother.