Richard Hare as a Young Man, 1929-30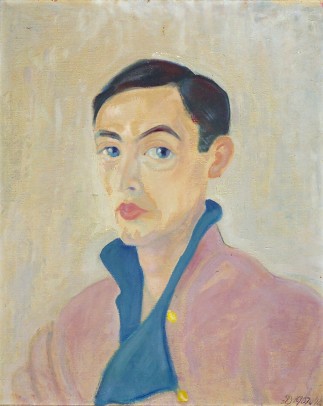 Richard Hare (1907-1966) met Dora Gordine in 1926, when he was an undergraduate at Balliol College, Oxford. They were introduced by Janet Vaughan, Gordine's friend and the daughter of Hare's former headmaster. Although the pair would not marry for another decade, and Gordine would spend long periods living in Paris and Asia, they remained in contact, and Hare became an early supporter of her work. He purchased a cast of Javanese Head in 1933 that he donated to the National Gallery of British Art (which later became the Tate Gallery). 
Hare probably sat for this portrait around 1929, shortly before Gordine left Paris for Singapore, where she would marry Dr. Garlick. Hare stayed in touch with Gordine throughout her short-lived marriage to Garlick, and the two were reunited in 1934, when Hare sailed to Singapore to join Gordine on a tour of Southeast Asia. They married in November 1936, shortly before moving in to Dorich House.