Dame Beryl Grey, 1954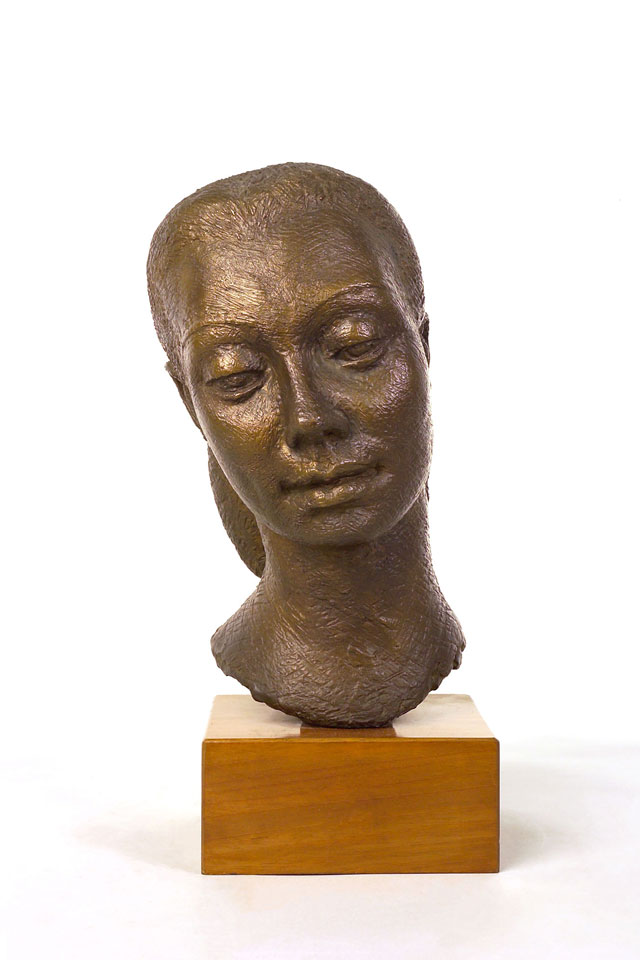 Beryl Grey (1927-2022) trained as a ballerina at Sadlers Wells (now The Royal Ballet), becoming one of its four principal ballerinas in 1953. In 1957, she became the first Western ballerina invited to dance with the Bolshoi and Kirov ballet companies and danced with the Peking Ballet in 1964. Following her retirement from dancing, she served as artistic director of the London Festival Ballet (presently known as the English National Ballet) and as vice-chairman of the London College of Dance. She was made a Dame of the British Empire in 1988 and was president of the English National Ballet from 2005, vice president of the Royal Academy of Dance, chairman of The Royal Ballet Benevolent Fund, and a director of the Royal Opera House.
Grey met Gordine in 1954 through her godfather and sat for this portrait head in nine three-hour afternoon sessions. She recalled that Gordine did not make any preparatory sketches. Rather, Grey sat in the Modelling Studio while Gordine applied clay to a wire armature and "they talked and talked while the gramophone played for hours … about classical music, the ballet, books and Russia". Grey was "thrilled" by the head and thought it "marvellous". She remembered Gordine as "a very, very strong personality" who stayed long in her memory. The finished work was displayed at the Imperial Institute Art Gallery in 1955.