Last chance to see Unit 5's Seminar Pavilion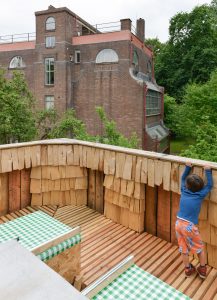 LAST CHANCE TO SEE UNIT 5'S SEMINAR PAVILION
The Seminar Pavilion, built by Kingston University Architecture Students, which has been on display in the garden since June will be taken down in mid-October.
If you haven't been to see it yet or would like to see it again, don't miss out.
The Pavilion is open to the public (weather permitting) on Museum public open days, Thursday-Saturday 11am-5pm.