Special Tour – Dora's Sitters Friday 17 February 2017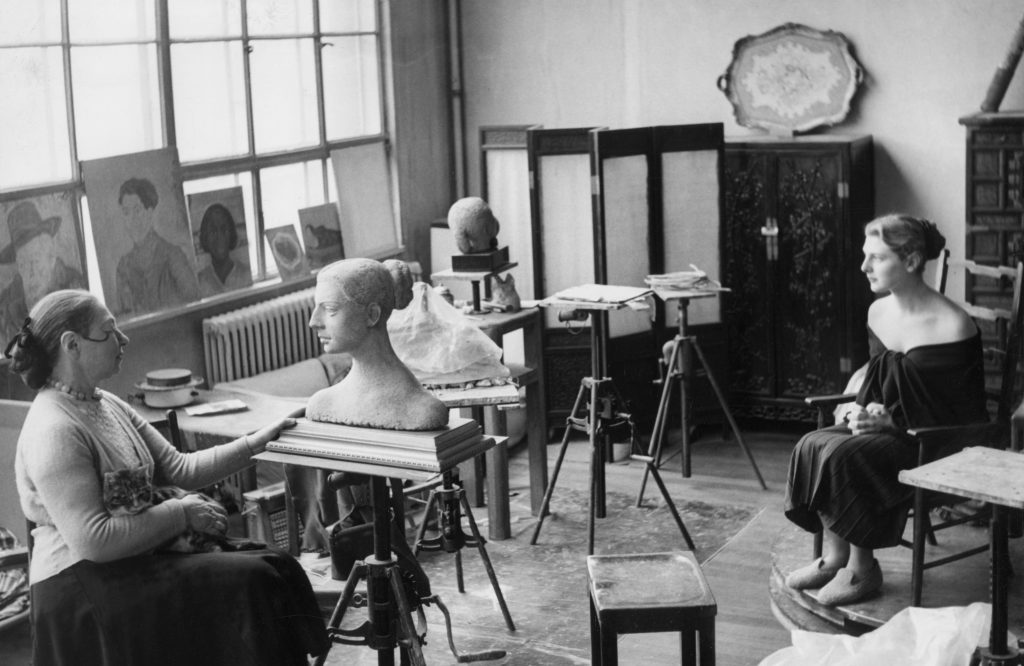 SPECIAL TOUR – DORA'S SITTERS
On this special tour, find out more about some of the fascinating characters who sat for portraits at Dorich House. Including Dorothy Tutin, Edith Evans, Kenneth Clark and more.
Dora Gordine pictured above with model April Brunner, 1956.
Date: Friday 17 February 2017, 11.30am
Booking is essential so please contact the Museum on 020 8417 5515 or email dorichhousemuseum@kingston.ac.uk to find out more.
Standard admission charges apply