Oreet Ashery Shortlisted for The Jarman Award 2017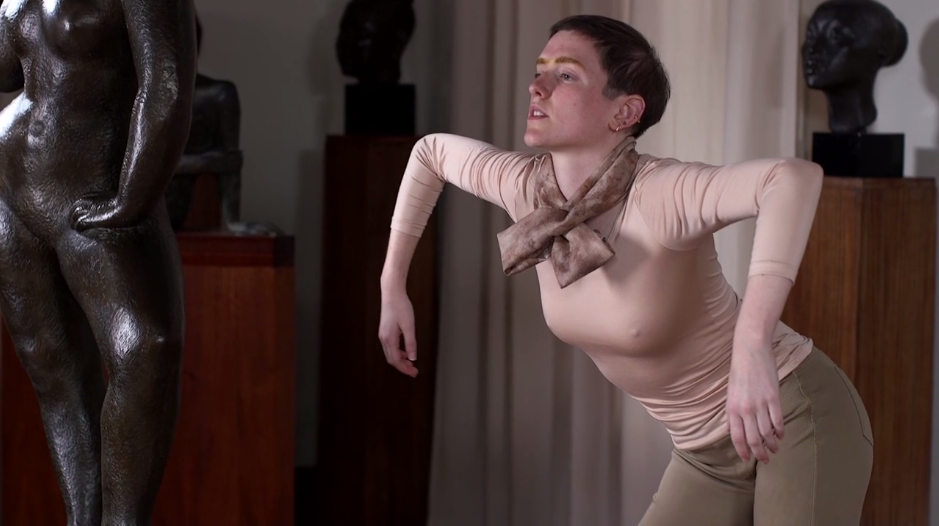 OREET ASHERY SHORTLISTED FOR THE JARMAN AWARD 2017
Stanley Picker Fellow Oreet Ashery has been shortlisted for the prestigious Jarman Award 2017, which recognises and supports the most innovative UK-based artists working with moving image.
Oreet Ashery is a UK based interdisciplinary visual artist born in Israel, whose personally and politically charged exhibitions, performances, videos and writings are highly regarded internationally. Often presenting her work in the guise of fictional characters, Ashery works on public, community, educational and participatory projects that are both politically and socially engaged, and is particularly interested in gender, race and religion, ethnicity and identity.
Ashery's Revisiting Genesis is a web series that was produced as part of her Stanley Picker Fellowship. The series explores some of the philosophical, socio-political, practical and emotional implications of the processes of dying, digital afterlife and legacy, friendships and reincarnations of women artists, including Dora Gordine.
Ashery visited Dorich House Museum throughout her fellowship and was influenced by the house, Dora Gordine and her work. Gordine's Guadeloupe Head featured throughout the webseries. Dorich House Museum was also used as a filming location in two of the web episodes, most prominently in Episode 10: Dora, Amy, Genesis, which is available to view online at revisitinggenesis.net
More information about the Film London Jarman Award here
Revisiting Genesis at the Stanley Picker Gallery