Hallowe'en 2017, The Case of the Missing Monsters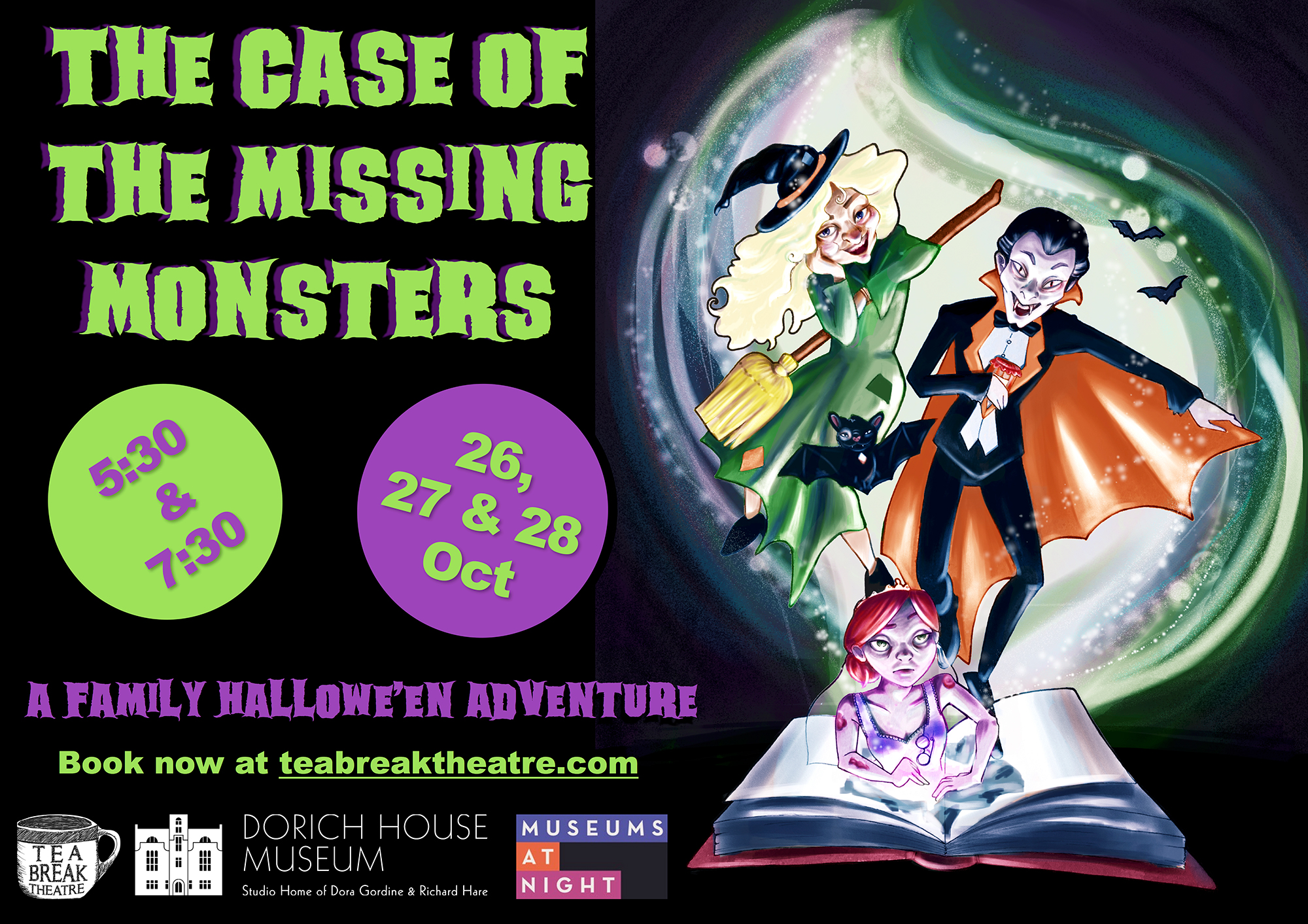 HALLOWEEN: THE CASE OF THE MISSING MONSTERS WITH TEA BREAK THEATRE AND MUSEUMS AT NIGHT
A spooky, immersive Hallowe'en adventure for all the family. Join us to find out what happens when monsters escape from their books!
The candles are lit, the lights are low and Dorich House's resident librarian is ready to tell a spooky Hallowe'en story. There is only one problem – the monsters have escaped from their books! Join Mildred McDougall in her hunt around the beautiful Dorich House to recapture these Halloween spooks before the witching hour!
Families and children welcome and costumes encouraged!
26, 27 and 28 October 2017 5.30pm and 7.30pm
Ticket Prices: Adult £10, Children and Concession £8
Family of 4 (2 Adults, 2 children or 1 Adult, 3 children ) £30
Family of 5 (2 Adults, 3 Children or 1 Adult, 4 children) £35
Booking is essential, visit the link here
As part of the Museums at Night programme.