Roaring 1920's in Russia. Coming in March 2018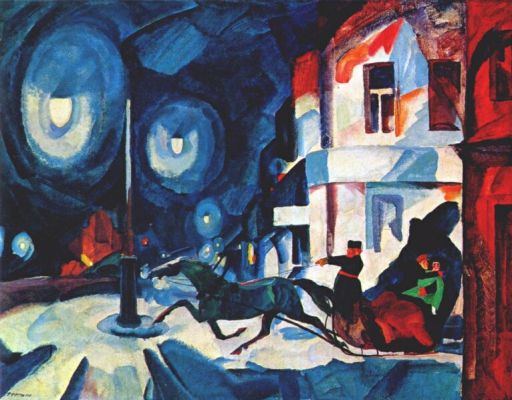 ROARING 1920's IN RUSSIA: ART, DESIGN AND ARCHITECTURE. COMING IN March 2018
Dorich House Museum is collaborating with GRAD to host a series of three fascinating lectures on Soviet Film, Fashion and Architecture in the 1920's.
The era of the New Economic Policy (NEP), from the end of the Russian Civil War in 1921 to the onslaught of collectivization and rapid industrialization in 1929, was a time of transition from what tsarist Russia had been to what Soviet Russia would become. It was a short period when Russians were given some "breathing space", when starvation and shortages were replaced by a free market economy and a jazz age splashed onto the streets of the Russian cities.
Three evening lectures, held at Dorich House Museum will discuss Soviet film which became one of the most popular forms of entertainment, fashion which was given a new lease of life at the time when women wanted to look beautiful again and innovative Russian architecture which thrived in the 1920s.
Lecture programme:
15 February 2018 – Professor Ian Christie presents  'Making the movies Soviet: New direction in 1920's Russian film'
22 March 2018 – Professor Christina Lodder presents 'New Buildings for a New Society'
03 May 2018 – Dr Djurdja Bartlett presents 'Soviet Fashion – Fusion of Socialism and Art Deco'
Lectures commence at 7pm. To purchase tickets please click here