Surbiton Yatai: Postgraduate Architecture Project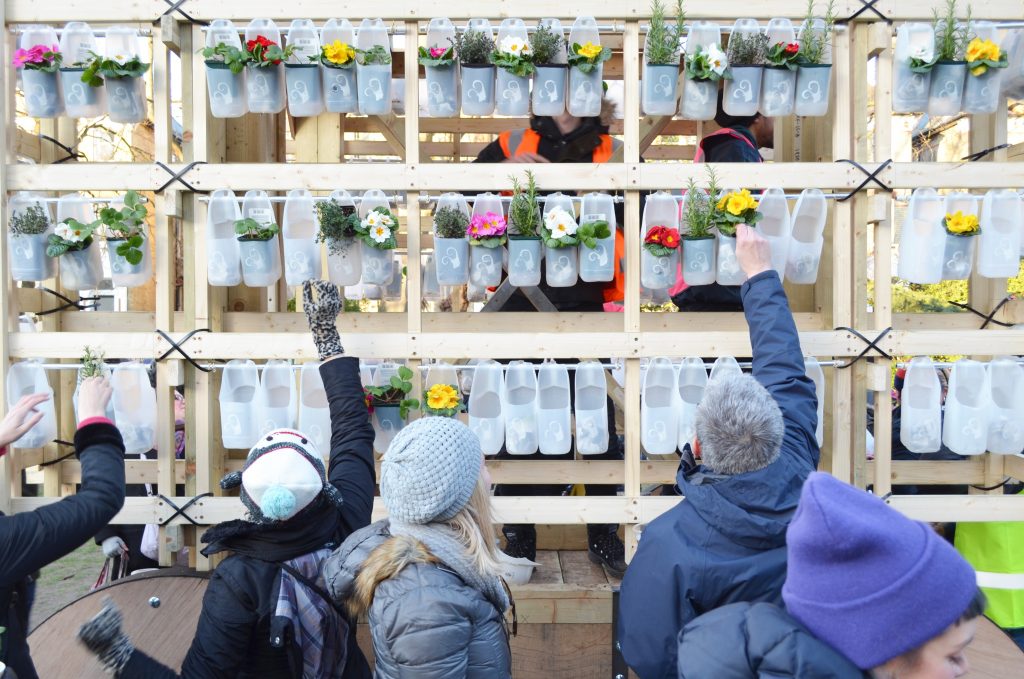 SURBITION YATAI: BUILDING COMMUNITY IDENTITY
Department of Architecture and Landscape, Kingston University London
Summer 2018
Unit 5, a postgraduate architecture unit led by the tutors Takeshi Hayatsu and Jim Reed at Kingston University, have been working with the local group Community Brain in Surbiton, to create a large mobile wooden structure, which will provide an identifiable local landmark for community events. The design of the structure is inspired by the traditional Japanese festival float from Kuki Andon Matsuri festival in Kanagawa, Japan where a large prefabricated timber structure is assembled by the local people during their annual festival, celebrating the pride and spirit of the community.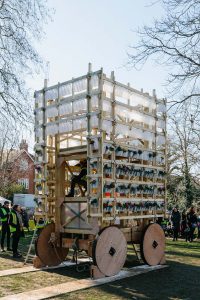 Surbiton Yatai is a 5 metre tall, four wheeled timber structure, weighing nearly two tonnes. It has been designed to be pulled by the community at the annual Seething Festival to signal the start and the end of the street parade. The Yatai incorporates 420 recycled milk bottles on its outer cladding, creating pockets for displaying wild flowers and herbs. It acts as a mobile seed bank, promoting the idea of sustainable growth. The project strengthens links between the University and the Surbiton community.
The prefabricated panelised structure can be assembled very quickly. The Yatai will be rebuilt again on 2nd June 2018 to coincide with the Kingston School of Art end of year show, and launch at our Summer Garden Party on 2 June 2018. It will be exhibited throughout the summer as during the museum opening part of the annual London Festival of Architecture, and will appear each year at the Seething Festival.
Photo © Serina Harb