Dora: Dialogues on Women's Creative Practice and Thinking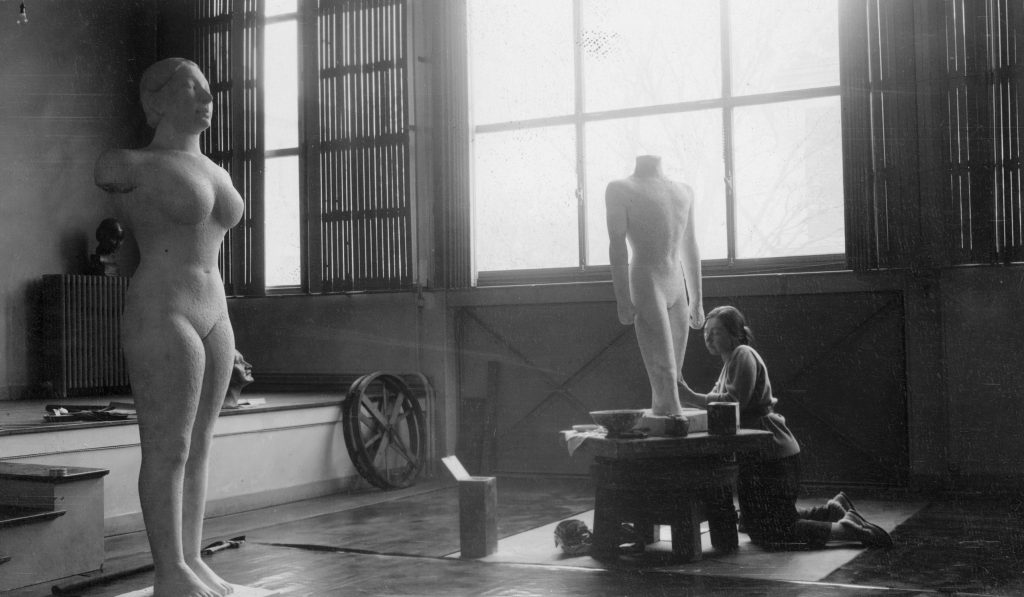 RELEASE OF SECOND SET OF PAPERS
Dora: Dialogues on Women's Creative Practice and Thinking
AUTUMN 2018
We are delighted to announce the release of a second set of Dora papers. Contributions include: Fran Lloyd, 'Dora Gordine and Barbara Hepworth: Connections across Time and Space'; Laura Mulvey, 'Time at a Crossroads'; Penny Sparke, 'Nature Inside: Plants and Flowers in Modern Interiors', and a visual contribution from Hilary Lloyd, our inaugural Dorich House Museum Fellow (2016-17).
Dora is published by Dorich House Museum in collaboration with The Contemporary Art Research Centre, the Visual and Material Culture Research Centre and the Modern Interiors Research Centre at Kingston University's, Kingston School of Art. Inspired by and reflecting upon Gordine's personal and professional legacy, Dora aims to provide an intellectual space for framing and disseminating ideas, images and words that consider the breadth of women's creative practice, and a platform from which to generate an open dialogue within an international context. Papers are released in loosely curated series, both physically and online, allowing the content to accumulate through the contributions of individual researchers and collaborative partnerships, as these emerge and develop over time.
Volume 1, published on International Women's Day, 2017, includes a brief catalogue of an exhibition at Kingston University's Stanley Picker Gallery, featuring pieces by Gordine alongside works by Fiona Banner, Cullinan Richards, Hilary Lloyd and Nicole Wermers, plus extracts of scripts for a live performance and a web-series, devised respectively by artists Alexis Teplin and Oreet Ashery.
Dora take form of a bespoke cloth-bound ring binder, available for purchase for £20 from the Museum, with releases free to download here.
Image: Dora Gordine in her Paris Studio at 21 rue du Belvédère, Spring 1933. © Historic England