Victoria Beckham Photoshoot at Dorich House Museum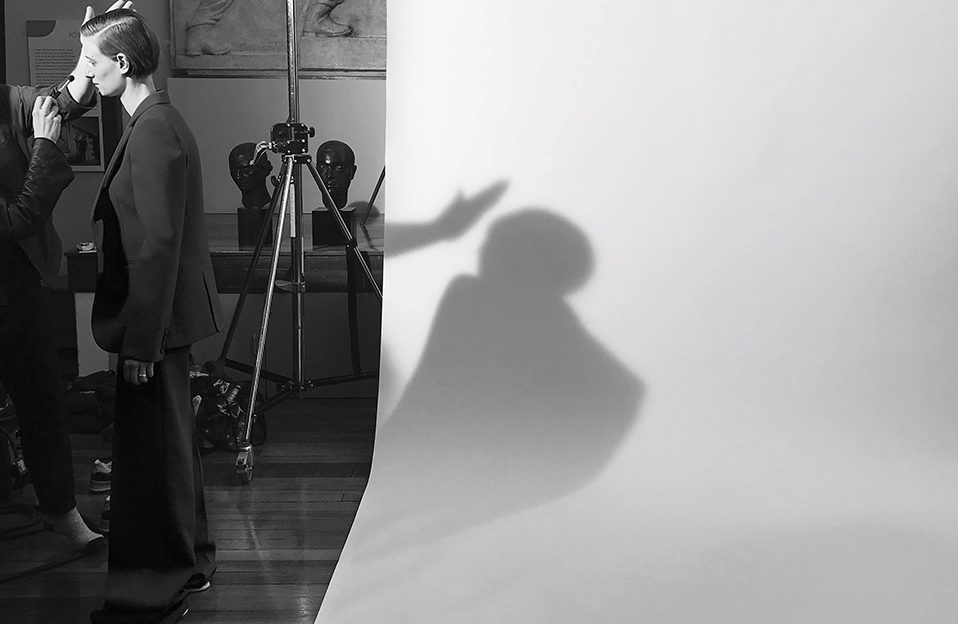 KINGSTON UNIVERSITY ALUMNA BRINGS VICTORIA BECKHAM BRAND TO DORICH HOUSE MUSEUM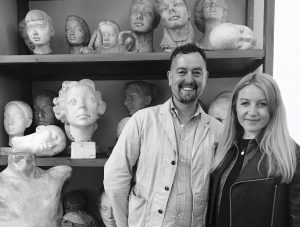 Kingston University alumna Laura Wedlake (shown left with our Director David Falkner) works as Content & Production Manager for Victoria Beckham, and was instrumental in recognising the potential of Dorich House Museum as the prime setting for the brand's SS19 Ready to Wear and Eyewear collections. Their design team was immediately taken by the unique character of the Museum's spaces and the work of Dora Gordine, which were deemed the ideal compliment to the Victoria Beckham brand.
The resulting promotional campaign features the Museum's spaces and Gordine's sculptures, and are being shown as part of the programme of special events over the coming months. We were especially delighted to offer some fortunate students from Kingston School of Art's Fashion Department the opportunity to observe the shoot first-hand and meet the team involved.
2018 is a special year for the British fashion label, marking Victoria Beckham's first decade in the fashion industry. As part of a year-long celebration, many activities have taken place at the Victoria Beckham Dover Street store and the surrounding Mayfair neighbourhood throughout the months of June, July and August, with a focus on extraordinary Art Collections and Galleries.
Dorich House Museum's unique spaces, including the superb North facing Modelling Studio, make the perfect venue for photoshoots and other events. The venue is available for hire with all profits generated supporting the Museum and its public programmes.