Gordine and Dorich House Museum in the National Media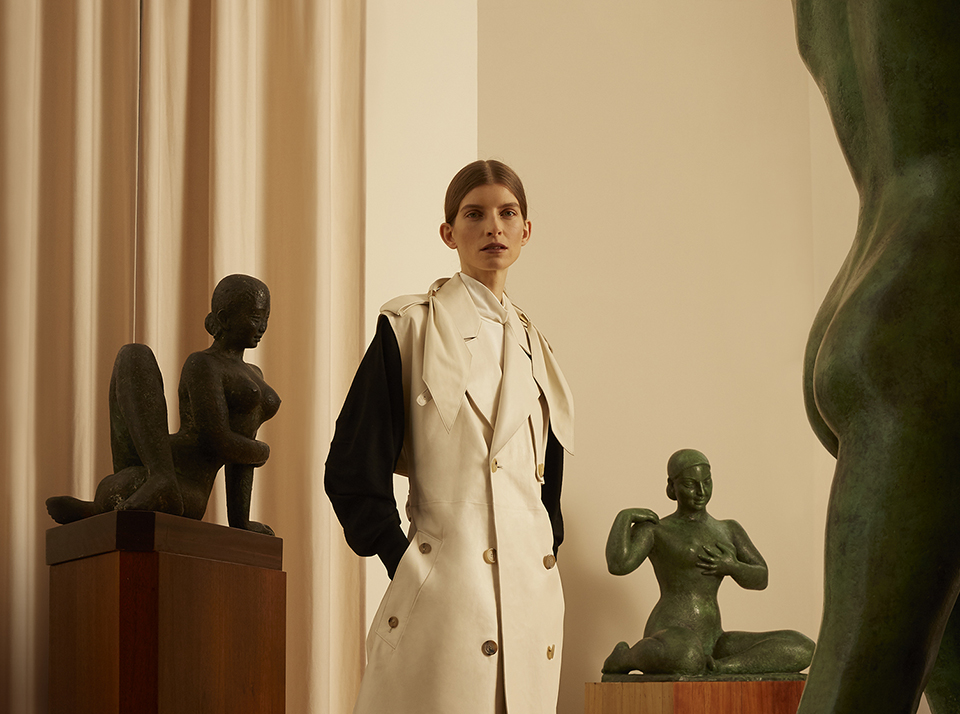 THEN & NOW: GORDINE AND DORICH HOUSE MUSUEM IN THE NATIONAL MEDIA
Throughout her artistic career, Dora Gordine featured numerous times in newspaper articles, magazines, radio interviews and television broadcasts with subjects ranging from reviews of her latest artwork or exhibition to features on the interiors of her studio home, Dorich House and her views on interior design and home decor. Gordine's studio home, a statement of her professional identity as a highly successful sculptor.
In November 1938 Gordine was possibly one of the first artists to appear on BBC television, when it was barely two years old and broadcasting from Alexandra Palace to an audience of less than two thousand. Gordine had great hopes that the new medium would raise the nation's awareness and appreciation of the arts. 'it [sculpture] has a vital, exciting message, if only people could be brought more closely in touch with what is being done. In that way, television, I am glad to say, is going to help tremendously'.
Twenty eight years after Gordine's death in 1991, the media is still enthralled by the enduring appeal of Dora Gordine, her artwork and beautiful studio home.
Newspaper -The Telegraph newspaper have reviewed Gordine's work on numerous occasions, dating back to 1928 when the then art critic Robert Tatlock gave Dora Gordine a particularly warm critical reception, describing her as "a quite astonishingly good artist…" The Telegraph continues to be captivated by Gordine's work and have recently used the museum as the location for a fashion shoot, appearing in the Saturday Telegraph Luxury Fashion Magazine (6 April 2019). The interiors and sculptures form a wonderful artistic backdrop to compliment the fashion, with the model responding to the artwork and architecture.
Magazine – Vogue and Victoria Beckham have used Dorich House Museum as the location for fashion shoots, providing a wonderful backdrop to complement their fashion story.
We are delighted to have been selected as the venue for recent broadcasting and fashion photographic shoots which showcase the museum and collection, celebrate the creative work of Dora Gordine, and have given a number of Kingston University students the opportunity to assist or observe these events.