Design Competition for Kingston University Students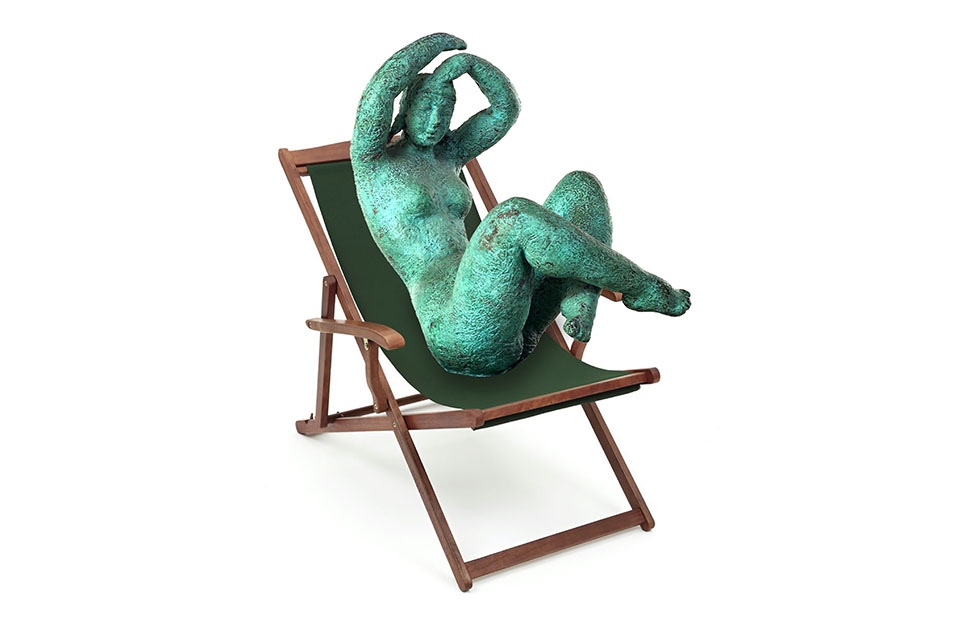 KINGSTON UNIVERSITY STUDENT DESIGN COMPETITION | DESIGN A DECK CHAIR COVER FOR DORICH HOUSE MUSEUM
Competition deadline extended to 24 February 2020
Dorich House Museum invites Kingston University students to submit a design for a deck chair cover. The winning design will then be reproduced for use on deck chair slings in the museums garden. The design must respond to the house or collection. You can draw inspiration from the museum's former occupants, the sculpture, drawing and painting collection, the Russian Collection or the buildings architecture, interiors or the surrounding orchard garden. Dorich House Museum is part of Kingston University, situated within close proximity to Kingston Hill campus. Set within a stunning orchard garden and sharing a boundary wall with Richmond Park, these deck chairs will be enjoyed in the grounds by visitors and students throughout the year.
How to enter
Submit your artwork as a mock up as per the design details below and send to dorichhousemuseum@kingston.ac.uk as a PDF, A1, EPS, JPEG,PSD or TIF (TIF and PSD must be flattened). Send by the competition deadline of 24 February 2020, 12 noon.   Please also include your full name, student K number, your course and preferred contact details (email and phone number).
Design and Artwork details
Initial designs to be produced sized at 205mm x 555mm when printed. The final printable area will be 410mm x 1110mm and all files must be CMYK. If you are successful, you will need to provide your artwork in a usable and editable format and sign a release form to give permission for your artwork to be used.
What you win
The winner will receive £300 and the joy of seeing their design launched, credited and enjoyed by the many visitors to the museum.
Key Dates
The competition runs until 24 February 2020. The winning entry will be selected by a panel of museum staff and an external artist. The winner will be announced in March 2020.
This competition is kindly sponsored by Kingston University Alumni.
Image: © Dorich House Museum, Artwork: Alex Stillwell