On Display | Dora Gordine, Smiling Baby (1947-48)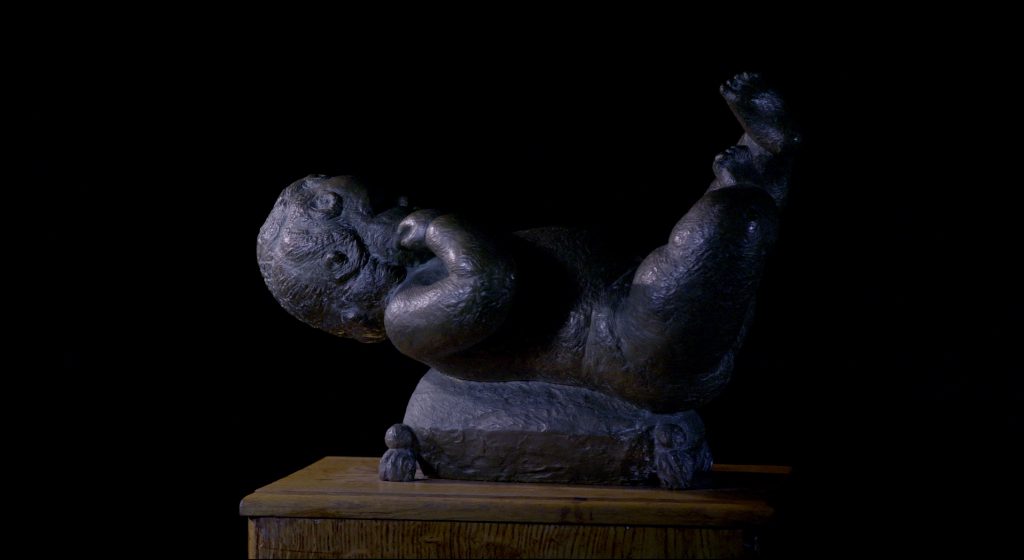 DORA GORDINE, SMILING BABY (1947-8) ON DISPLAY AS PART OF JUDY PRICE'S THE END OF THE SENTENCE
6 FEBRUARY – 4 APRIL 2020
Dora Gordine's Smiling Baby (1947-8), on temporary loan from the National Justice Museum, will be on display at Dorich House Museum for the duration of Judy Price's new exhibition The End of the Sentence (6 February – 4 April 2020) at Kingston University's Stanley Picker Gallery. Staged in collaboration with Dorich House Museum, the exhibition reflects on the impact of the criminal justice system on women.
As part of The End of the Sentence, Price presents a new moving image installation which features the bronze sculpture that was acquired for the Mother and Baby Unit at Holloway Women's Prison in 1948. The soundtrack to the film explores incarcerated pregnancy, drawing on the work of Forensic Psychotherapist Pamela Windham Stewart and midwife Laura Abbott, re-voiced by actors from Clean Break, a women's theatre company active in prisons.
Read more about the exhibition here.
The title of the exhibition is borrowed from The End of the Sentence: Psychotherapy with Female Offenders, ed. Pamela Windham Stewart and Jessica Collier, Routledge, 2018. The editors have generously given the artist permission to use the title.