St John, Angel of the Desert, early 18th century in a later 19th century oklad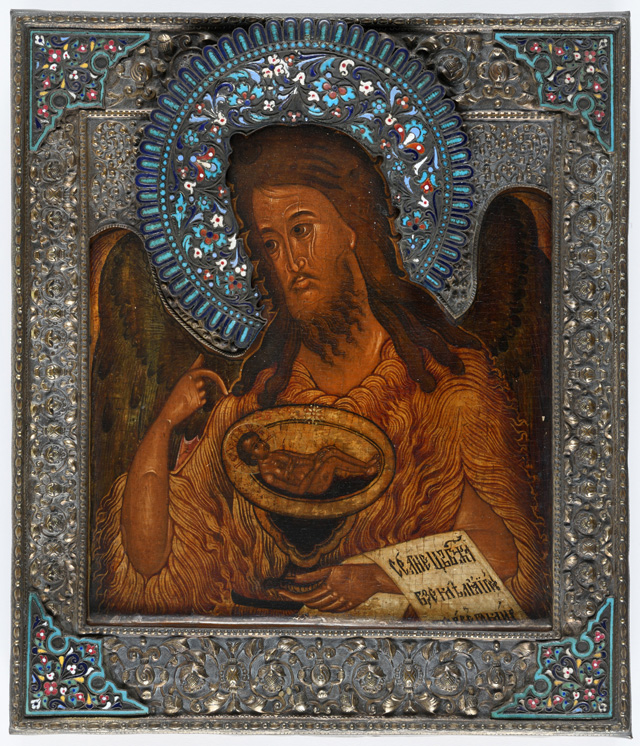 John the Baptist is shown in hairshirt, holding a paten (known in Orthodoxy as a diskos) containing Christ as the Eucharistic Lamb of God. He holds a text from John 1:29: 'Behold the Lamb of God, which taketh away the sin of the world,'. The wings symbolise John's role as 'The Angel of the Desert' and the depiction is inspired by Christ's description of John as a 'messenger' (angelos in Greek) in the Gospels.
The riza (ornamental covering) of this icon is a fine example of champlevé enamel.