Russian Winter Weekend | Get Creative | Art and Cooking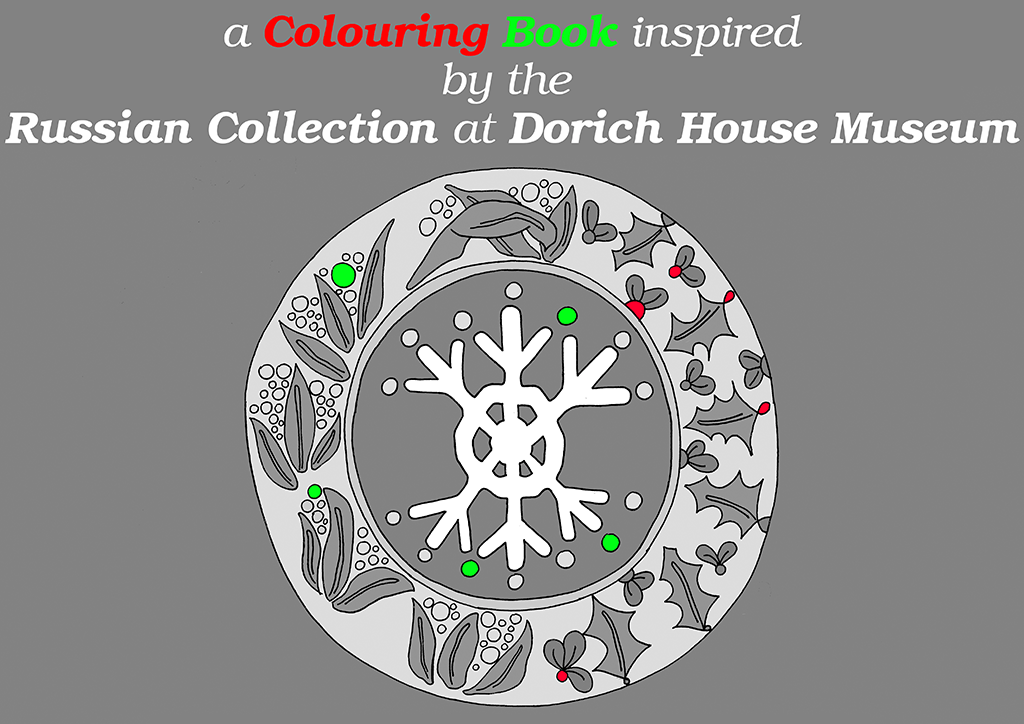 RUSSIAN WINTER WEEKEND | GET CREATIVE | ART AND COOKING
Christmas Collection Colouring Book
Museum Assistant and artist Kyle Campbell-Pope has created a bespoke Christmas Collection Colouring Book. Kyle presents a twist on artefacts from the Museum's Russian Collection personalised with seasonal designs.
Colour and illustrate the pages as you wish. This is a fully downloadable and printable project designed for the whole family to enjoy, and it is accessible across a range of digital drawing and arts and crafts platforms, so you can take part even if you don't have a printer!
Why not add something new to your seasonal setup by framing or hanging up your creations alongside old favourites?
You can download the Colouring Book PDF here to print and colour at home, or download the png files here to colour them in on your device using a digital drawing platform such as Paint or Photoshop.
Gingerbread Traybake
While our studio café remains closed for now, we would like to share one of our favourite cakes served in the café for you to enjoy baking at home; our twist on a traditional Russian Gingercake.
Gingerbread Traybake recipe and method

225g (8oz) golden syrup
225g (8oz) black treacle
225g (8oz) light muscovado sugar
225g (8oz) softened butter
500g (1lb) self-raising flour
2 teaspoons ground mixed spice
2 teaspoons ground ginger
2 eggs
300ml (10fl oz) milk
Preheat the oven to 160 degrees C / 325 degrees F / Gas Mark 3
Grease a 30 x 22 x 4 cm (12 x 9 x 1.5in) tin then line the base with baking parchment.
Measure the syrup, treacle, sugar and butter into a medium pan and heat gently until the butter has melted. Allow to cool slightly.
Put the flour and spices into a large mixing bowl and stir together.
Beat the eggs into the milk.
Stir the flour and spices into the cooled butter and syrup mixture and then add the eggs and milk into the mixture and beat with a wooden spoon until smooth.
Pour the mixture into the prepared tin, tilt gently to level the surface and bake for about 45 – 50 minutes, or until the cake has shrunk from the sides of the tin, is well risen, golden and springy to the touch.
Allow the gingerbread to cool a little in the tin, then turn out on to a wire rack, peel off the parchment and leave to cool completely.
Cut into 16 squares and enjoy
If you take part in either of our activities, we would love to see what you create!
Please share your artwork and baking masterpieces via:
Twitter @dorichhouse
Instagram @dorichhousemuseum
Facebook @dorichhousemuseum
To access previous Get Creative activities please visit our partner venue's website Stanley Picker Gallery.