The Cloisonné Cigarette Case: Unlocking my Lost Family History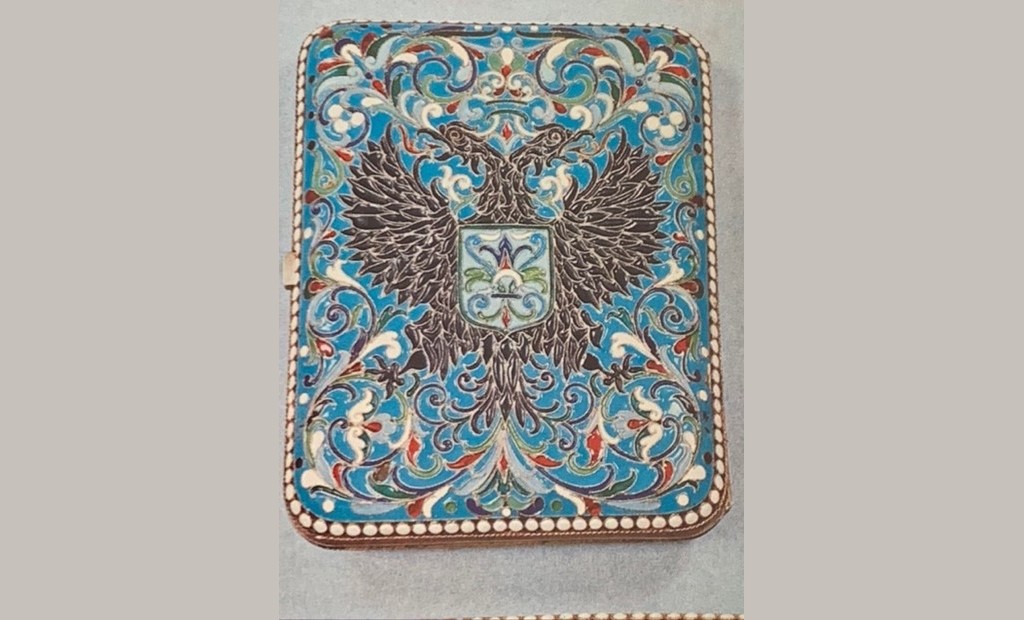 A beautiful cloisonné enamelled cigarette case, featuring a double-headed eagle, was one of the lots for sale at the auction of Richard Hare and Dora Gordine's silver collection in Geneva in November 1994. For volunteer Rebecca Rushton, this object has allowed her to unlock a forgotten part of her own family's history and to explore the design history of tobacco paraphernalia.
Whether Richard Hare and Dora Gordine's desire to collect Russian art and artefacts was initiated through their own interests and backgrounds or through mixing with influential thinkers, their aspiration to leave their collection in Dorich House as a museum of Russian art for the nation was a commendable philanthropic gesture. A gesture that, in this instance, has unfolded for me a fascinating history of a cigarette case, which, in turn, has allowed me to research a previously unexplored aspect of my own family history.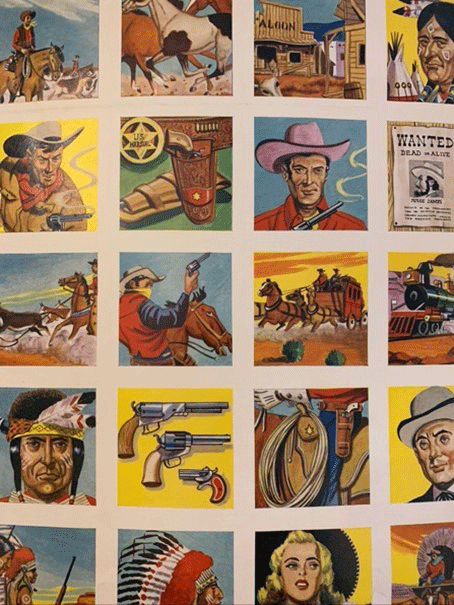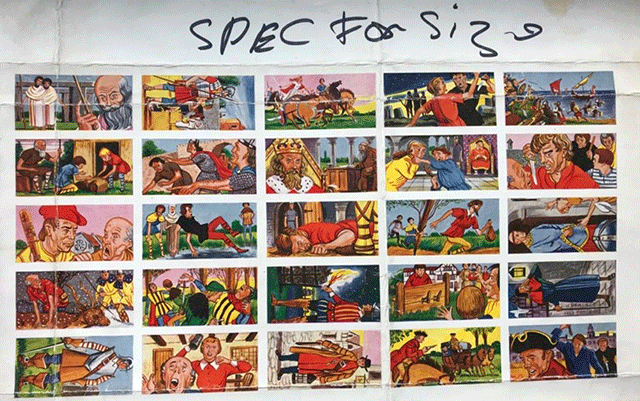 This research was inspired when looking through items sold from Gordine and Hare's collection at the Russian & European Silver auction held by Phillips Auctioneers in Geneva on 15 November 1994. This cigarette case caught my attention due to my late grandfather's profession as an artist and designer who used to collect and also design images and scenes for cigarette cards (collectable cards that used to be included in cigarette packets). Having had a regular cartoon series in the Eighth Army News during the Second World War about a fictional recruit called 'Erb' who managed to introduce some humour into army life on the battle front, my grandfather, William Rushton, went on to open an advertising agency with his cousin in 1946, after which he was employed by an agency called Forbes Kier as studio manager and later as artistic director, retiring in 1975. During his career he designed advertising campaigns and images for companies including Cunard Line and he designed the Trees and Wonders of the World series for Brooke Bond Tea's collectable cards. This auctioned cigarette case then led me to recall my grandfather's designs for cigarette cards, including brightly coloured Cowboys and Indians, unearthing this forgotten family history for me. The original designs by my grandfather, seen here from my family's collection, show examples of specification, design layout, scene composition and sizing, all needing to be verified before their production.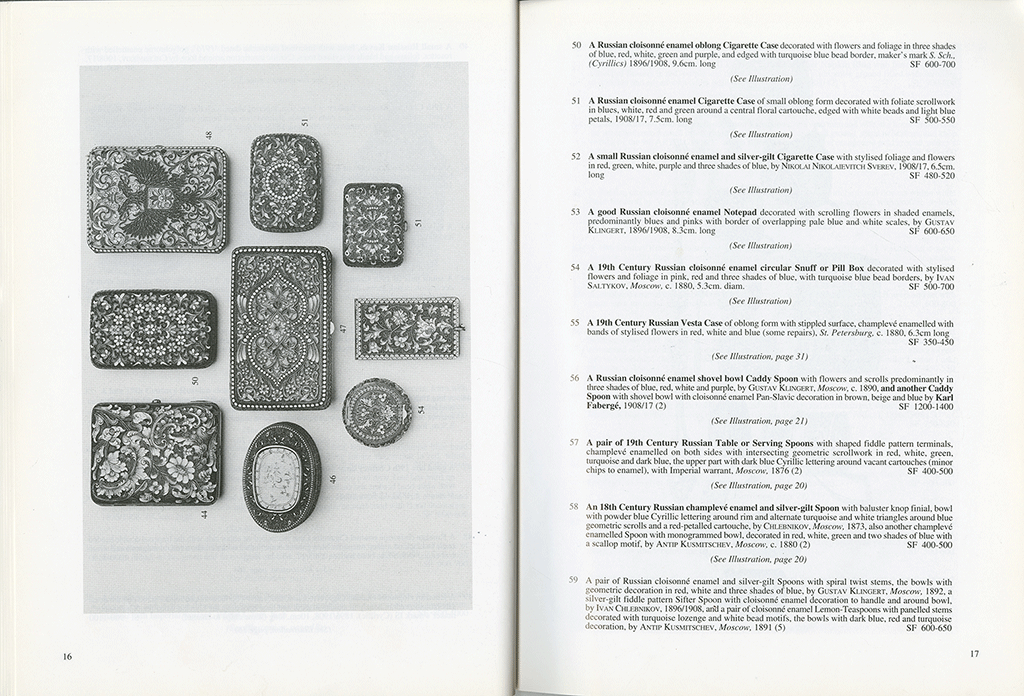 To return to the cigarette case, it was one of 25 sold from the Dorich House collection at the Geneva auction of 1994. The quantity of cigarette cases held within Hare and Gordine's collection clearly highlights their love of them. This cigarette case was produced using silver, gilt and enamel and was designed and created in St Petersburg in Russia between 1908 and 1917. Decorated using the cloisonné method of enamelling, the case is intricately bordered with white beading and depicts scrolling foliage on a bright blue background. A black double-headed eagle with outstretched wings surrounds a crest, which can be found on both sides. The emblem of the double-headed eagle is affiliated with the concept of a powerful empire, but the emblem is not unique to Russia. Historians believe the double-headed eagle to have Hittite origins from 1700 BCE, found in the ancient region known as Anatolia (modern-day Turkey), moving through the ages to the Byzantine and Greek Empires.[1] My research surrounding the symbolism of the crest on this cigarette case led me to Ruzhnikov, a dealer in Russian art and antiques based in London. It transpired that Ruzhnikov had sold a very similar case and it was confirmed by the dealer that the crest seen here has no specific significance.[2]
Now I would like you to imagine a moment in time from the early twentieth century: the door to a wood-panelled room opens, smoke slowly escapes into the corridor. At the far end of the room sits a slight figure, leaning on the arm of a carefully carved smokers chair, his legs tightly crossed over one another. The gentleman is engrossed in conversation with two other men – their discussion mingles amidst the low hum of the collective, echoing from cornice to bookshelf. Oblivious to the figure approaching them, the men continue their discussion; the shoulder of the slight man is tapped twice from behind. Without a flinch or a turn of the head, he slowly shifts to the centre of the chair, leaning forward and reaching out to the polished table on his righthand side. He picks up an intricately designed cigarette case, stands up and slips the beautiful accessory into the internal pocket of his tailored suit. It falls silently, caught by the smooth silk lining. Politely excusing himself, the gentleman quietly leaves the room, the heavy door closing behind him encasing the smoke within.
As he leaves the building, the cold, crisp evening air envelopes his body and he pauses under a streetlamp to reach into the inside pocket of his suit. The gentleman retrieves and slowly opens the case; it glimmers under the light. He removes a cigarette, gently pulling it from its clasped position, and then closes the case as if it were a book, slipping it back into the pocket. Cupping his hands and tilting his head forwards, he lights the cigarette and releases his smoke-filled breath upwards, towards the night sky, relaxing whilst he enjoys the last draw of smoke for the day. Glancing at his wristwatch, he hurriedly stubs the cigarette out underfoot and makes his way down the alleyway. Recognising the familiar car and driver, the man enters the car with practised precision, embarking on his journey home. Arriving safely and knowing that his wife will be working in her studio, the gentleman enters his house without a sound. Opening the door, he slowly ascends the entrance steps, carefully placing the silver enamelled case next to copies of The Sketch, Country Life and The Lady on top of a smokers cabinet in the entrance hall. After removing his outdoor shoes, he creeps up the staircase to retire for the night.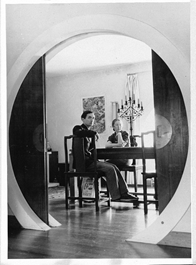 This brief description describes a fictional moment in time but could easily have been an evening from Hare's life. Hare and Gordine had an active social life, frequenting establishments such as the Café Royal. Gordine was referred to as attending the Arts Society in the book Paint and Prejudice by C.R.W. Nevinson.[3] Hare and Gordine were connected to, and well known within, artistic circles including the Bloomsbury Group. A close friend of Virginia Woolf, Margaret Vaughan (who was the wife of Hare's headmaster at Rugby School), initially introduced him to members of the Bloomsbury Group, through which he met Gordine.[4] Characters including Woolf and Lytton Strachey are well-known names from this circle of influential English writers, intellectuals, philosophers and artists.
Cigarette cases in these social gatherings would have been used alongside other paraphernalia including cigarette lighters, cigarette holders and ash trays. Social standing was important and one's material wealth could be deemed by certain accessories. Cigarette cases ranged in quality and value from elite examples, such as this one, made of precious materials including silver, gold, enamel and precious stones such as sapphires, to the basic design of tin boxes, used in the trenches by soldiers in the First and Second World Wars. The tin box cigarette case was purported to have saved some soldiers' lives in the war as an additional armour protecting the chest area.
Cigarette cases open up like a book, are able to hold up to fifty cigarettes, and use either elastic or a spring to maintain the positioning of the cigarettes. The compact design fits neatly into a pocket. Initially used mainly by men, with designs ranging from geometric patterns and erotic images found on the basic cases to the more intricate and bejewelled designs found on the high-end cases, the cigarette case became more of a fashion accessory in the 1920s. The exact date of the emergence of the cigarette case is unknown, but there was a clear surge in luxury cigarette cases in the 1920s when designers such as Fabergé, Tiffany & Co. and Dior were creating cases for celebrities.[5]
The increased desire for these accessories corresponded with the mass popularisation of the cigarette and celebrities would be seen in magazines and movies endorsing these products. The tobacco industry was booming, and related paraphernalia increased employment opportunities surrounding this industry. This enhanced many avenues of manufacture, from the increased design and production of smoking chairs, smoking cabinets, smoking jackets and cigarette holders to the specially trained and increased employment of 'cigarette girls' who would sell cigarettes from a tray held by a neck strap. The famous American publicist, Edward Bernays, even used the cigarette to promote connotations surrounding women's emancipation. The Torches of Freedom march, held on 31 March 1929, was part of a public relations campaign to encourage women to smoke in the street, equating it with their independence and freedom.
Another profession affiliated with the tobacco boom, already mentioned, was the design of cigarette cards, an art that led onto the pastime of cartophily (collecting cigarette cards). The origins of these cards can be traced back to 1880s America. Blank cards called 'stiffeners' were placed into the cigarette packets to protect the cigarettes from being crushed and bent. Eventually this practical process developed into a marketing tool and in 1888 W.D. & H.O. Wills became the first mass manufacturer.[6] These beautifully produced cards were full colour and were given away in cigarette packets to encourage individuals to purchase more cigarettes. An avid cartophilist would aim to collect a series of cards, generally organised in sets and following specific subject areas. The subject areas would be depicted using illustrations of different scenes and varying topics from Wild West movies to Maritime Ships. In many cases the image would be accompanied by some facts about the topic, but the strong emphasis on the image meant that individuals who were less literate could still enjoy the collecting and bartering of these cards. In some instances, the cards were framed and hung on the walls of homes and public establishments. The production of these cards ceased in 1917 due to a lack of materials as a result of wartime shortages, but the cards reappeared from 1922, later becoming banned in 1940 by the British wartime government, again due to material usage. They re-emerged after the Second World War but due to evidence surrounding the health implications of smoking the decline in cigarette smoking caused a decline of related accessories.[7] The largest collection of cigarette cards, comprising over one and a half million items, owned by Edward Wharton-Tigarand, was bequeathed to the British Museum in 1995.[8]
The research surrounding this cloisonné cigarette case has unearthed different people and moments in time for me, connecting influential celebrities, artists and collectors such as Gordine and Hare with wartime heroes, cartophilist enthusiasts and designers such as my grandfather. The cigarette case has enabled me to delve into my family history and to learn about the social history and impact of the cigarette and the paraphernalia surrounding it.
Rebecca Rushton
Published as part of the project The Squatter Years: Recovering Dorich House Museum's Recent Past, funded by the National Lottery Heritage Fund, January 2021.
---
[1] 'Double-headed Eagle', Wikipedia, https://en.wikipedia.org/wiki/Double-headed_eagle and Alexey Unku, 'Russia & the Double-headed Eagle', Victoria and Albert Museum, http://www.vam.ac.uk/content/articles/r/russia-double-headed-eagle/.
[2] 'Russian Silver-Gilt & Enamel Cigarette Case', Ruzhnikov, https://www.ruzhnikov.com/russian-european silver/russian-silver-gilt-enamel-cigarette-case-2/.
[3] C.R.W. Nevinson, Paint and Prejudice (New York: Harcourt, Brace and Company, 1938), https://archive.org/details/paintandprejudic027098mbp.
[4] Brenda Martin, 'Hare, Richard Gilbert (1907–1966)', Oxford Dictionary of National Biography,27 May 2010, https://doi.org/10.1093/ref:odnb/98285.
[5] 'The History and Use of Silver Cigarette Cases', Dart Silver Ltd, https://dartsilverltd.co.uk/the-history-and-use-of-silver-cigarette-cases/.
[6] Ben Johnson, 'Cigarette Cards and Cartophily', Historic UK, https://www.historic-uk.com/CultureUK/Cigarette-Cards-Cartophily/.
[7] Josh Bicker, 'Cartophily & The Early World of Cigarettes', Historical Medical Library, 7 December 2020, https://histmed.collegeofphysicians.org/cartophily/.
[8] 'The Edward Wharton-Tigar collection of trade cards', British Museum, https://www.britishmuseum.org/collection/object/P_2006-0201-1.