Get Creative | Thumbs Up It's Thursday February Half Term 2021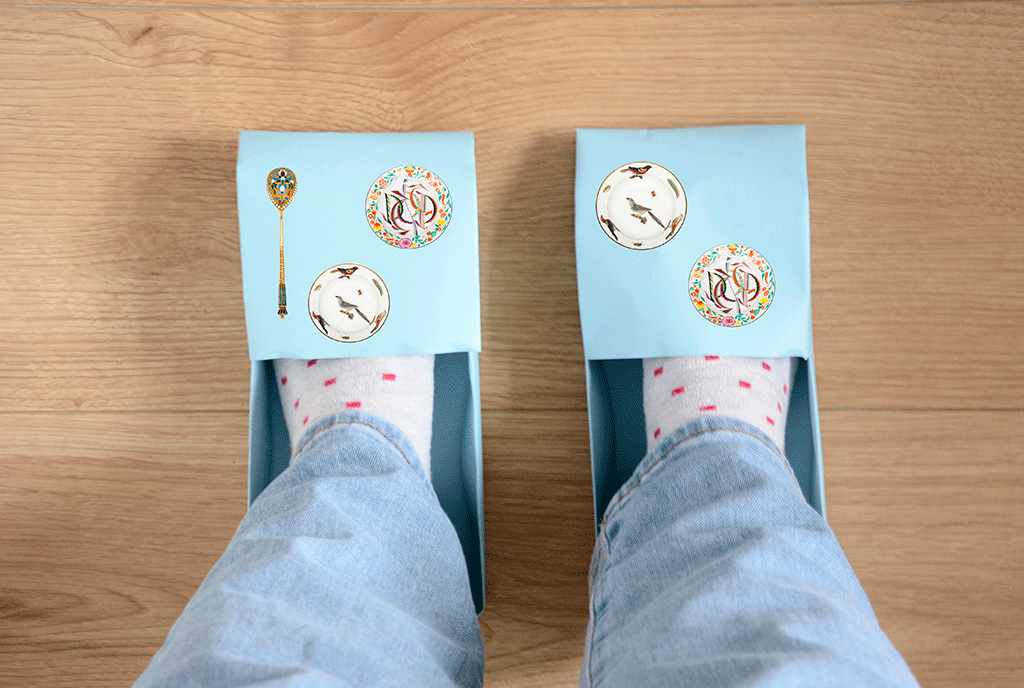 Dorich House Museum is pleased to be participating once more in Thumbs Up It's Thursday – a programme of free activities for primary aged children and their families which takes place across different venues in the Royal Borough of Kingston every Thursday during school holidays.
For February half term, Museum Assistant Maria Val De Los Rios has designed a slipper making activity inspired by Dora Gordine, who asked visitors to swap their shoes for a pair of slippers from her eclectic collection upon entering Dorich House. To participate, click the link below to download or view the slipper making instructions, and decorate and construct your very own slippers using materials found around the home.
We'd love to see your creations! Please share your results on social media by tagging us on Instagram or Facebook @DorichHouseMuseum or Twitter @DorichHouse including #ThumbsUpItsThursday, or by sending your images to us at dorichhousemuseum@kingston.ac.uk
Maria Val De Los Rios is an artist and poet, and graduate of Kingston School of Art