Dorich House in Nicolas Roeg's 'Two Deaths' (1995)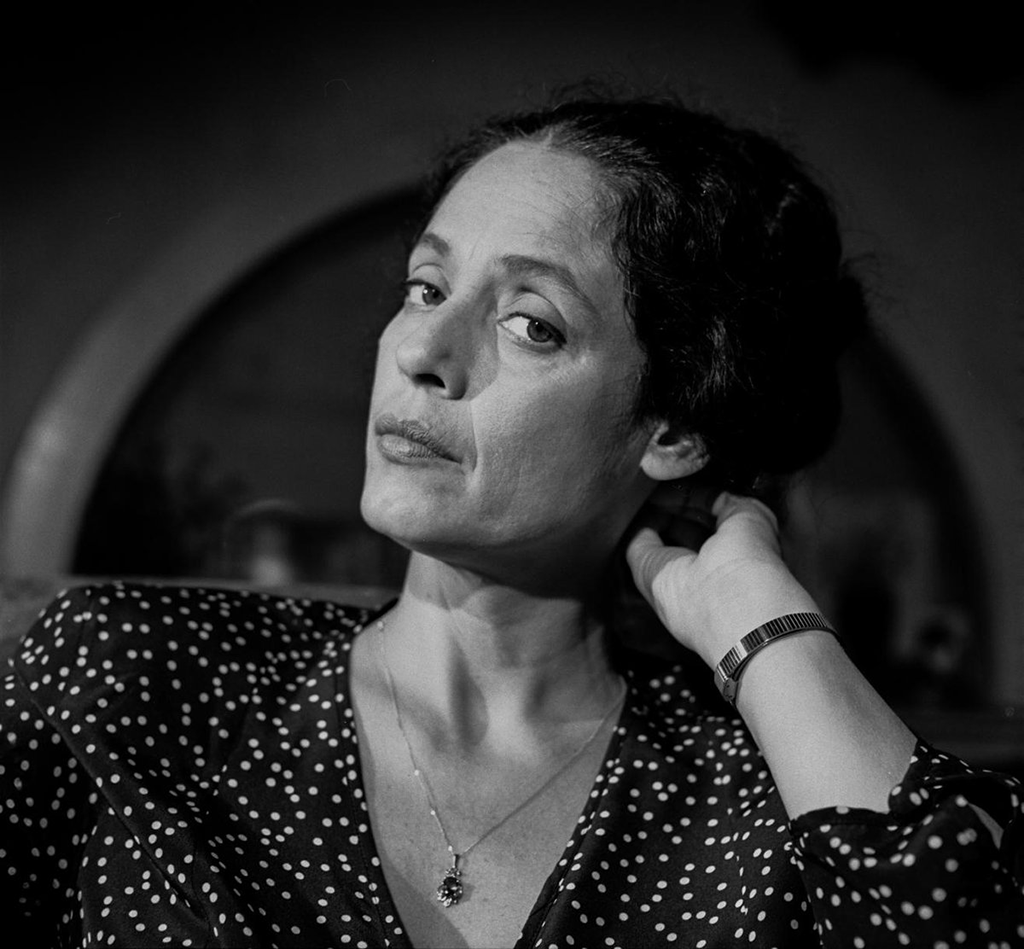 Kingston University PhD researcher and volunteer for 'The Squatter Years', Peter Kirkpatrick, here goes through the archive of material at the BFI on Nicolas Roeg's 'Two Deaths' (1995) to piece together what was said about its filming location, Dorich House, in contemporary film magazines and journals.
Two Deaths (1995), directed by Nicolas Roeg and starring Michael Gambon and Sonia Braga, is set on an evening of gunfire and violence during an imagined East European revolution. It centres on Dr Daniel Pavenic (Gambon) and his obsession for his housekeeper Ana Puscasu (Braga), recounted by Pavenic over a dinner with guests at his home. Dorich House was the filming location used for Pavenic's home.
Although Dorich House is never mentioned by name in Screen International, some information regarding the filming can be gleaned from articles. Filming had been due to begin on 28 March 1994, only for production to be put on hold when Austrian actor Klaus Maria Brandauer walked off the project. While exact dates or instances are not given, this was not the first time that the project had been put on hold: in the 17 June issue, it was reported that Two Deaths had 'finally' gone into production 'after a long and, at times, troubled development'. Although an exact date was not given, as Screen International is a weekly magazine, it would almost certainly have been within the previous ten days that production had begun. Filming was scheduled to wrap at the end of June.
At the time of filming, Two Deaths was being produced for the 1995 'Screen Two' season for the BBC, with them fully financing the film with a reduced budget of under £2 million. This reduction in budget had happened after Brandauer's departure from the project, which caused financing and pre-sales agreements to fall through. At the beginning of 1994, it had been intended to be a theatrically released film, co-financed by the BBC and British Screen for £2.9 million, with Vine International Pictures handling pre-sales. In the 29 July Screen International issue, it was reported that Two Deaths had entered post-production. Although an exact date is not given, it seems likely that if filming had failed to wrap by the end of June then it could not have been much later.
The film was screened at the 1995 Toronto International Film Festival, with Screen International critic Denis Seguin stating of the location that: 'The house may serve as a hospital and then an abattoir, but the centre of it all is the table where the dynamics of the relationship are unflinchingly revealed'. Although Dorich House is never mentioned by name, a number of other reviews discuss the location. In the July 1996 issue of Empire, critic Julie Stevens speaks critically of the film's housebound location in comparison to other Nicolas Roeg films: 'Sadly, the innovative Roeg, stuck with a mainly housebound location, is given little chance to enhance an erratic but entertaining production with any of his usual camera trickery. An overtly stagey entry into the Roeg canon, this has enough of his weird visions and dark peccadillos to satisfy the dedicated, but is unlikely to convert the sceptical.' In the July/August 1996 edition of Films in Review, critic Vincent LoBrutto states that: 'Two Deaths is richly designed by Don Taylor and photographed by Witold Stok in European decadence with elaborate décor and a ripened color scheme well suited to the absurdist and theatrical nature of the scenario, acting, and staging', and that 'Pavenic's house is a main character and a metaphor for the moral degeneracy of the occupants'. In the 16 October 1995 issue of Variety, critic Steven Gaydos states that the UK-based location serves as an 'opulent manor on the outskirts of Bucharest'.
The fact that there is little material on Two Deaths at the BFI Archives and none at the BBC Archives ultimately reflects that it was a smaller film, but this is nevertheless surprising given that it was the penultimate British film directed by Roeg, whose career in film and television lasted for nearly fifty years. Today he remains best known for his (at times controversial) work during the 1970s, which included films such as Performance (1970), Walkabout (1971) and Don't Look Now (1973), while Two Deaths has been almost completely forgotten. This is made more apparent by the fact that the film has never had a DVD release in Britain and is only accessible by buying either a second-hand VHS copy on eBay or ordering a used DVD copy from Australia, showing that (despite some positive reviews and comments by critics) it is among the more forgotten films of 1990s British cinema, which saw the debuts of such directors as Danny Boyle, Gurinder Chadha, Christopher Nolan and Lynne Ramsay.
Peter Kirkpatrick
Published as part of the project The Squatter Years: Recovering Dorich House Museum's Recent Past, funded by the National Lottery Heritage Fund, February 2021.