Remembering Trader Faulkner | Actor, Dancer & Friend of Dora Gordine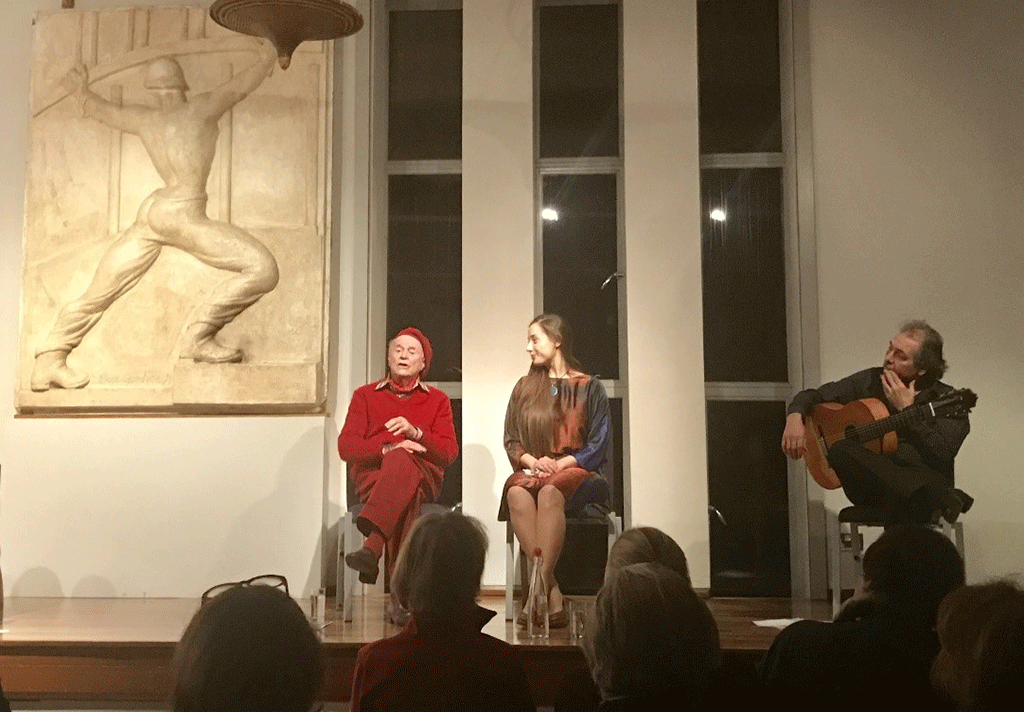 Ronald "Trader" Faulkner, who passed away earlier this month aged 93, was an Australian actor best known for his work in the UK on the stage and television.
A student and protégé of Peter Finch, Trader arrived in London in 1950 where he remained and spent his stage career working with some of the leading actors and directors of the day, including John Gielgud, Laurence Olivier, Vivien Leigh and Peter Hall.
With his mother, the English ballerina Sheila Whytock, the pair were introduced to Dora Gordine by a mutual friend in 1954. Following this meeting, Trader enjoyed an enduring friendship with Gordine and became a regular visitor to Dorich House, where they enjoyed lively discussions and found an immediate connection in their love of dance – hers for ballet and his for flamenco, to which he introduced her. 
In an interview with former Dorich House Museum curator Brenda Martin, Trader recalled that Gordine was fascinated by the line, aesthetic and whole ethos of flamenco and that she understood this because "she was visual and flamenco is living sculpture". Trader's charismatic personality and Gordine's fascination with flamenco resulted in Trader posing for her. The resulting charcoal drawings are now part of the museum's collection and include a drawing generously donated by Trader in 2017.
Gordine was a keen theatre goer and Trader introduced her to several leading actresses, including Dorothy Tutin and Sian Phillips. Both women sat for Gordine and her bronze portrait head of Phillips, and of Tutin in the role of Hedwig in a production of Henrik Ibsen's play The Wild Duck can also be seen at the museum. 
Following Gordine's death in 1991, Trader remained a friend to Dorich House and continued to visit and give entertaining anecdotes of his friendship with Dora. He will be missed by those who knew him at the museum.
If you would like to find out more about Trader's fascinating life, his highly personal memoir Inside Trader (Quartet Books, London) was published in 2012.