Open House Festival 2021 | Dorich House Museum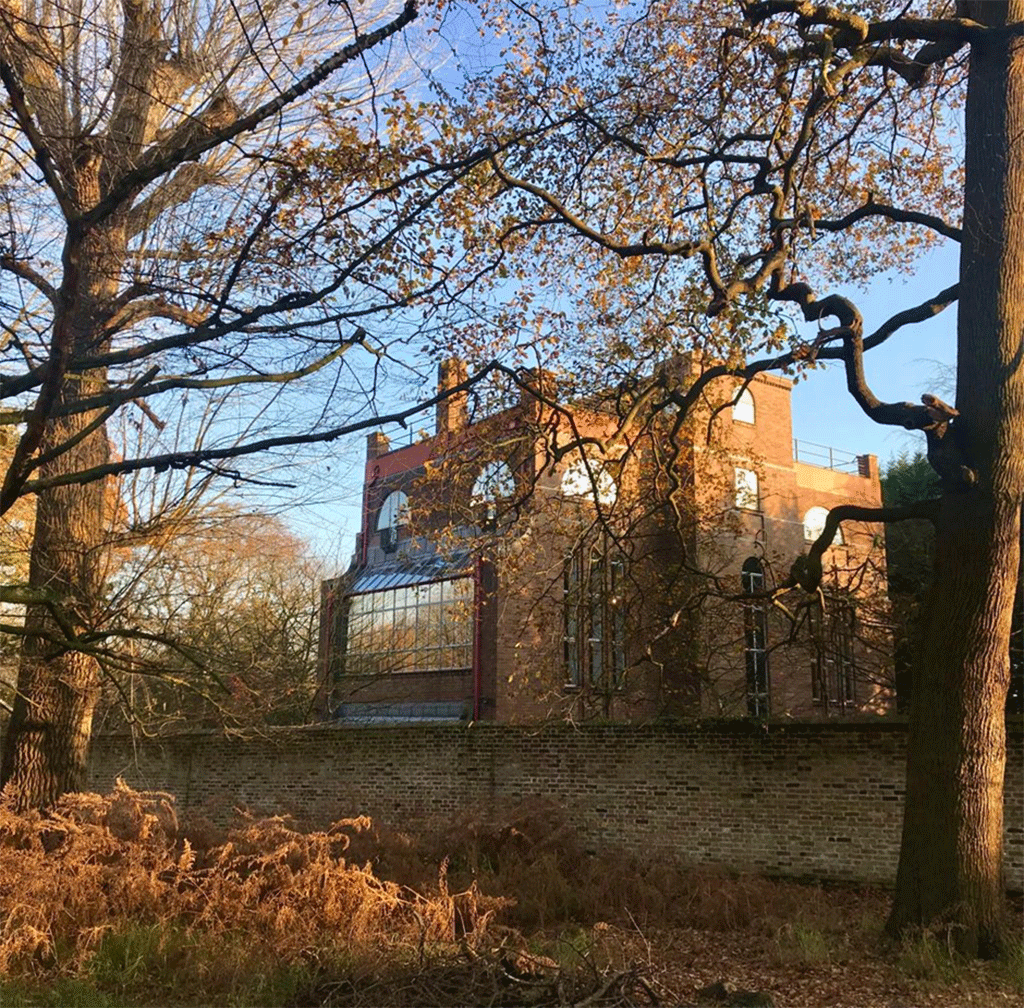 We are delighted that Dorich House Museum will be opening its doors to visitors and participating in Open House London 2021 on Saturday 04 and 11 September. Museum entry will be free all day with a guided tour at 11.00am (limited capacity). Pre booking is essential for all visits. For booking and information about timings, click here.
Dorich House is the 1930s former studio home of the sculptor, artist, and designer Dora Gordine and her husband the Hon. Richard Hare. The name 'Dorich' is an amalgam of Dora and Richard. Now Grade II listed, the house is an exceptional example of a modern studio house created by a woman artist.
Dora Gordine and Architecture
Throughout her life Gordine accumulated significant practical knowledge and experience of architectural design and construction. During her childhood and adolescence in Latvia and Estonia, her father was involved in the completion of two large residential and commercial buildings, one in Liepāja and one in Tallinn. As her artistic career developed in Paris in the 1920s, she commissioned the leading modernist architect Auguste Perret to design her a studio home in the modern suburb of Boulogne-Billancourt. In Singapore, where she lived from 1930-1935, her hand can be seen in the design of the intriguing Round House of Dr Garlick, her second husband, in which she never lived. When she moved to London in 1935, Gordine was also an active participant in the design of an unrealised studio house at Merton Lane in Highgate for which Richard Hare's friend Godfrey Samuel of the leading modernist architectural practice Tecton was the architect.
The Design of Dorich House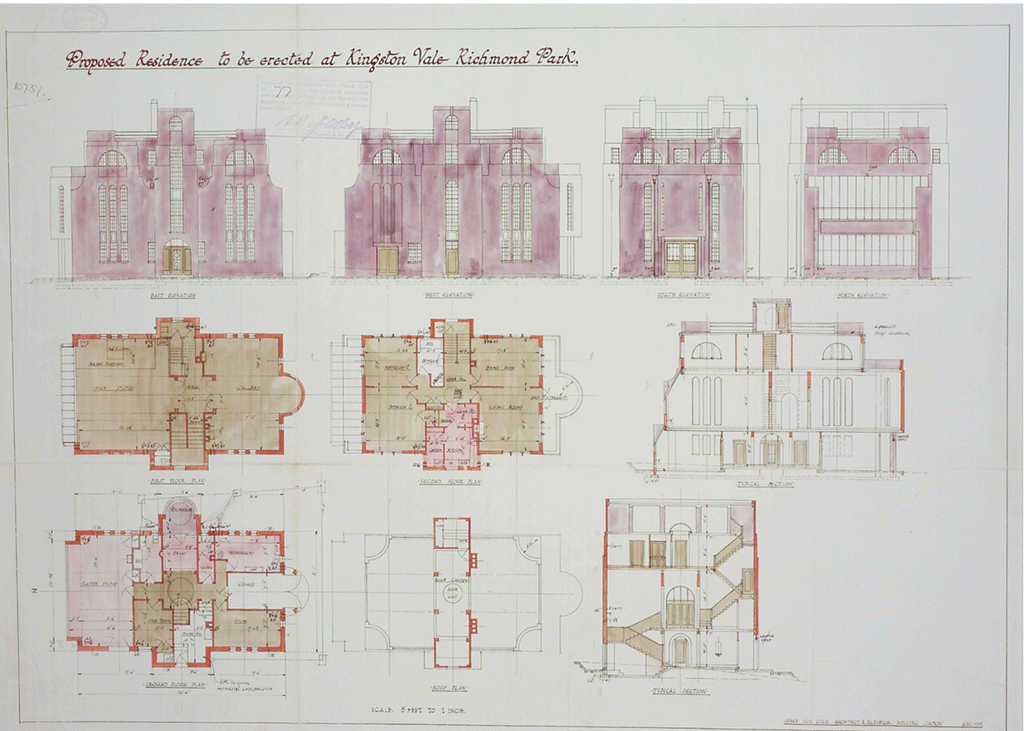 Although Gordine had no formal architectural training she had a clear vision for Dorich House as her ideal domestic and working environment. Her design, a powerful statement of her personal and artistic identity, draws on a variety of international sources and influences, among others, the architecture of Tallinn, elements of Auguste Perret's design for her Paris studio home, and references to the architectural and interior design of southeast Asia. It also reflects her knowledge of modern architectural theory, employing reinforced concrete for the slab floors to allow large floor spans of sufficient strength to bear the weight of heavy bronze sculptures.
Learn more about the original design of Dorich House Museum here.
From Studio Home to Museum: Dorich House in the 1990s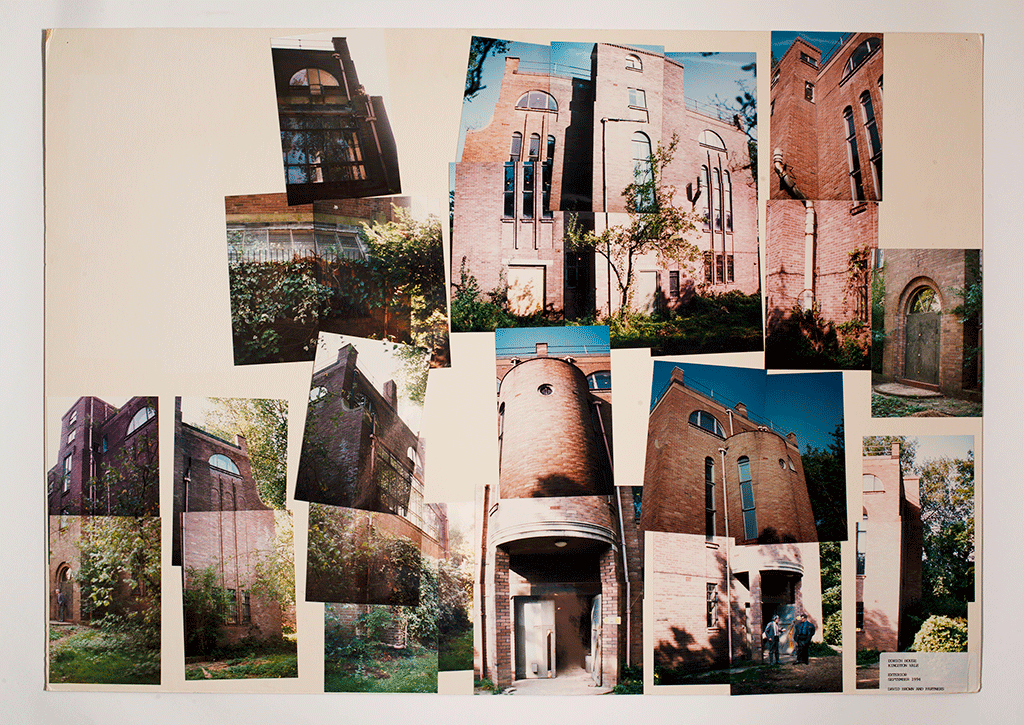 Over the course of 2019 to 2021, with support from The National Lottery Heritage Fund and a team of amazing volunteers we have recently completed a project to uncover the rich history of Dorich House from Gordine's death in 1991 until its renovation in the mid-1990s. During this pivotal period in its history, Dorich House was acknowledged for its architectural significance through Grade II listing and was burgled, squatted, and used as film set before being acquired and renovated by Kingston University. To learn more about the recent history of Dorich House including its renovation by the architectural practice David Brown and Partners click here.
More information about Open House London can be found here.