Free Online Event | Artists' Homes in Kingston: Gordine and Muybridge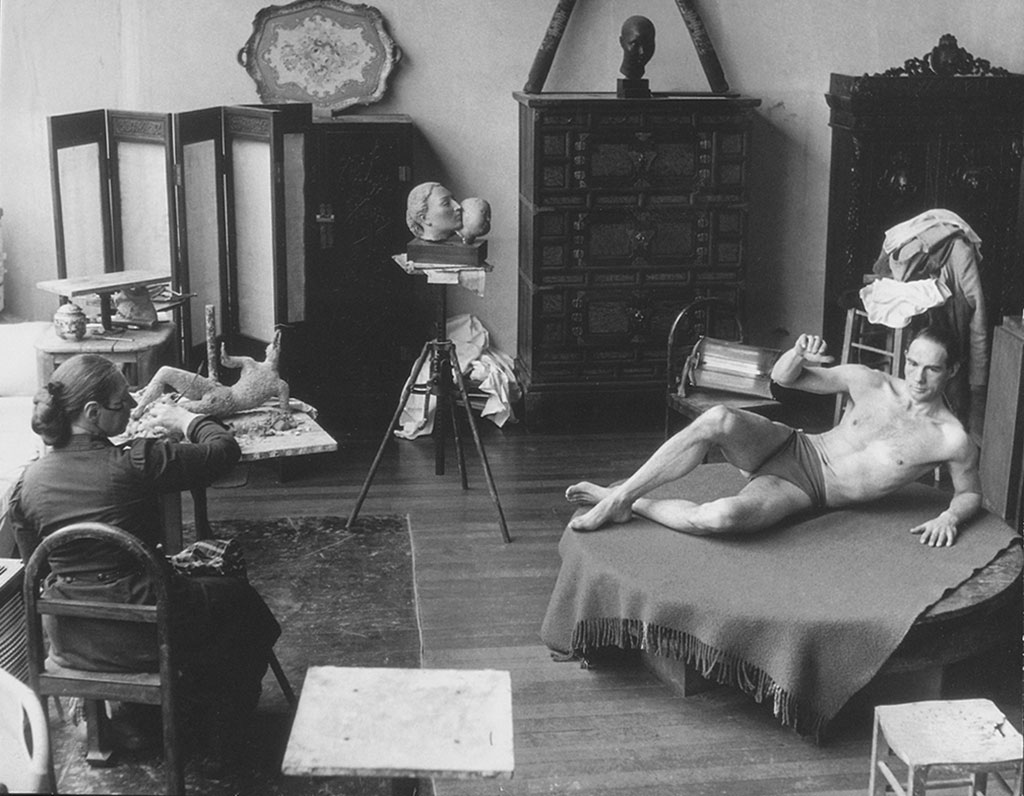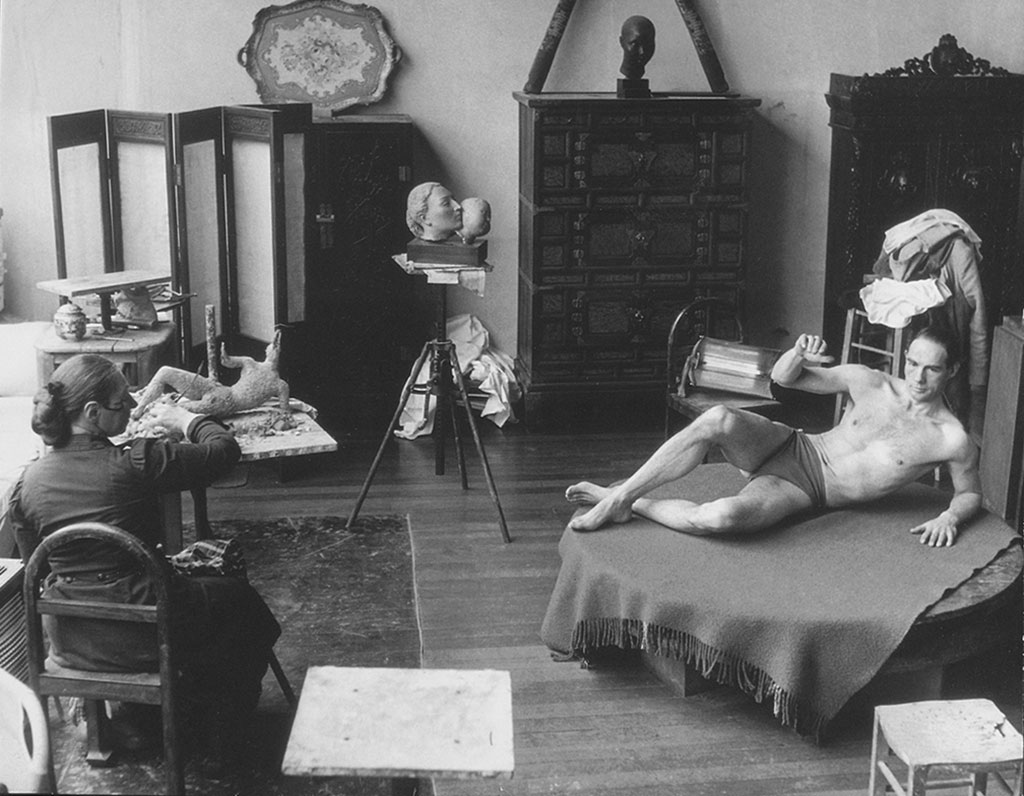 We are excited to announce a free online event taking place on Friday 10 June at 6:30pm. This event, which is the final event of a three part series on the theme of HOME, will feature members of Kingston University's Visual and Material Culture Research Centre in conversation with guest speakers exploring the various homes of two former Kingston residents, the artists Dora Gordine (1895–1991) and Eadweard Muybridge (1830–1904). These conversations will be followed by a discussion and opportunity for audience questions.
Dora Gordine's Homemaking
In this conversation between art historian Jonathan Black, curator Brenda Martin and art historian Fran Lloyd, we will focus on the sculptor Dora Gordine's concept of home. Gordine had a number of different homes between 1895 to her move into Dorich House in Kingston Vale in the autumn of 1936, from Liepāja in Latvia, St Petersburg in Russia and Tallinn in Estonia to Berlin in Germany, Paris in France, and Johor Bahru and Singapore in the Malay States of the British Empire. In the late 1960s, after her husband Richard Hare's death at Dorich House, Gordine considered a move to a new home to be bult for her in Indianapolis, Indiana by the wealthy Anglo-Armenian Tarzian family. The move to Indianapolis was off by the early 1970s, however, with Gordine instead focusing on trying to find a new home for Dorich House and its collection of Imperial Russian artefacts, trying to persuade the National Trust, the Victoria and Albert Museum or the National Portrait Gallery to take Dorich House on as a satellite museum.
Coming Home: Eadweard Muybridge's return to Kingston
The photographic and moving-image innovator Eadweard Muybridge was one of Kingston's most celebrated and eccentric residents, spending the first 20 and final 10 years of his life there, with the intervening 44 years spent mainly in the USA. This discussion will focus on Muybridge's relationship with Kingston and the range of places he lived after returning to the town in 1894 following his disastrous participation as an exhibitor at the Chicago World's Columbian Exposition. He lived in a succession of Kingston homes, from a room in a riverside boarding-house ('The Chestnuts') to a large, detached house alongside Kingston's entrance to Richmond Park. He remained very active, using Kingston as his travelling base for an extensive projection tour of his work across the UK's civic halls and arts clubs, and assembling an immense scrapbook of his life's work, intended for future researchers. But much of his time in Kingston remains mysterious (Why did he tell his Kingston-based relatives he had returned there from Japan rather than, as was really the case, from New York? Was he really digging a swimming pool in his back garden at the moment of his death?). The Kingston Museum's Muybridge Collection curator Seoyoung Kim and Kingston University film historian Stephen Barber will try to unravel a few of Muybridge's Kingston enigmas.
Speaker biographies
Stephen Barber is a Professor at Kingston University, Co-director of its Visual and Material Culture Research Centre, and author of The Projectionists: Muybridge and the Future Projections of the Moving Image (2020).
Jonathan Black is Senior Research Fellow in History of Art at Kingston University and a Fellow of the Royal Historical Society, London. He has curated exhibitions on and published several books and articles on Dora Gordine, including being the co-editor, with Brenda Martin, of the catalogue raisonné, Dora Gordine: Sculptor, Artist, Designer (2007).
Seoyoung Kim is the Curator of Kingston Museum's Muybridge Collection, and is researching the first-ever PhD on Muybridge's work. She has extensively researched Muybridge's work in the USA and France, as well as in Kingston.
Fran Lloyd is Professor of Art History at Kingston University and Co-director of its Visual and Material Culture Research Centre. She has published on Dora Gordine's drawings and sculpture, and her contribution to sculpture in Britain.
Brenda Martin was the first Curator of Dorich House Museum, is the co-editor with Jonathan Black of Dora Gordine: Sculptor, Artist, Designer (2007), and was a member of the Modern Interiors Research Centre, Kingston University.
Please note this is an online only event taking place over Zoom. You can book your free tickets on Eventbrite.