Sound Installation | Solstice '93 by Laura Grace Ford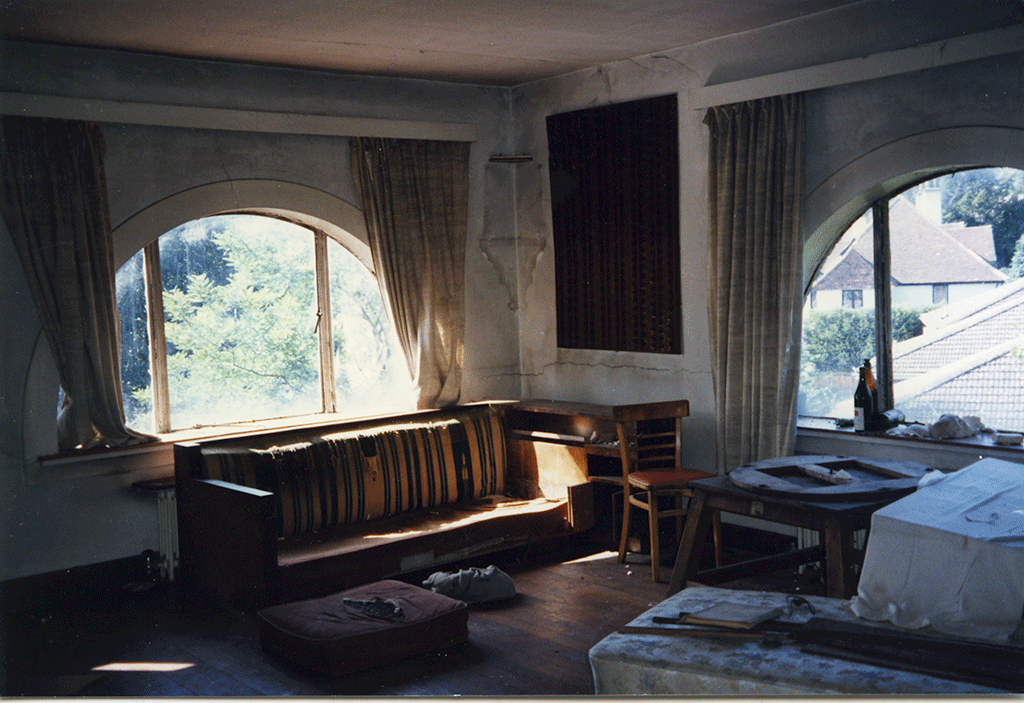 We are delighted to present a new site-specific sound installation by artist Laura Grace Ford. Solstice '93 responds to the events of summer 1993, when Dorich House was occupied by squatters and used for raves. Interweaving music, memory and imagined events, it represents the experience of the rave scene of the early 1990s and immerses listeners in the suburban landscape of Kingston at that time to evoke this specific moment in the house's history. Thanks to National Lottery players, Solstice '93 was produced with the support of a National Lottery Heritage Fund grant as part of our project The Squatter Years: Recovering Dorich House Museum's Recent Past.  
Laura Grace Ford is a London based artist and writer concerned with the politics and poetics of place. Drawing on cognitive mapping, hauntology and the dérive, her multidisciplinary practice is a mapping of the spatial unconscious with a current focus on sound and fiction. Ford has an MA in Painting from the RCA and completed a PhD (Threshold Cartographies: The Poetics of Contested Space) at the RCA in 2020. In 2013 she was Stanley Picker Fellow at Kingston University. She is author of Savage Messiah, (Verso 2011) and her writing has appeared in many journals and magazines including Frieze, The White Review, Afterall, Guardian, Dazed and Art Review. Her work has been shown at a range of venues including Coventry Biennial; BAK Utrecht; Baltic, Gateshead; TCU Texas; CCA Glasgow; The Showroom, London; Tensta Konsthall, Stockholm; V&A and Tate Britain. She is currently a Somerset House studios resident and tutor at Goldsmiths University. 
Alex De Little is a sonic artist and researcher with bases in Leeds and London. His practice encompasses installation, composition, performance and workshops; it is concerned with the interrogation of listening as a practice of world-making – a way of thinking into and through environments, notions of self, and social relations.