Exhibition | Studio Portraits by Anne-Katrin Purkiss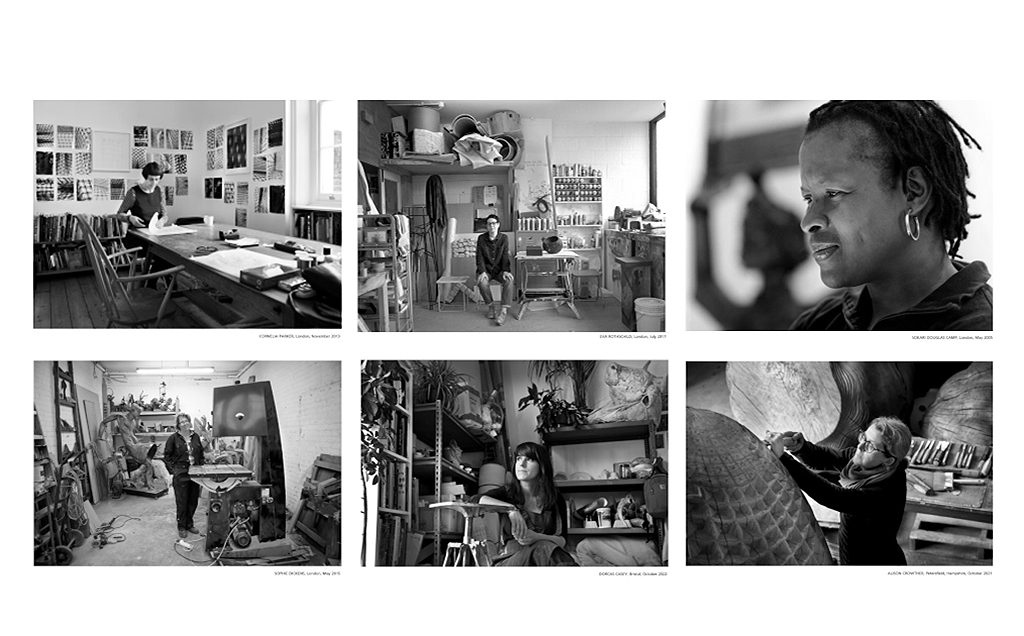 Dorich House Museum's current exhibition is Studio Portraits, a series of photographs of women sculptors in their studios taken by Anne-Katrin Purkiss. Anne-Katrin has a longstanding interest in documenting people in the context of their working environments and occupations and is especially drawn to spaces created and inhabited by artists. Anne-Katrin's photographs will be displayed in our garden from the first week of May until mid-July, and can be viewed any time during our opening hours. Further examples of her work can be seen in a digital display in our Plaster Studio on the ground floor.
Anne-Katrin Purkiss was born in Chemnitz, Germany, and graduated from Leipzig University with a degree in Journalism and Photography. She worked for an advertising agency before moving to England in 1984. After four years at the London bureau of Associated Press, she became a freelance photographer. Her photographic work has been published and exhibited internationally and is held in public collections and archives including the National Portrait Gallery, Tate, and the Royal Academy. Her recent exhibitions include 'Sculptors at Work' at the F.E. McWilliam Gallery and Studio in Northern Ireland (2021) and 'Between Work and Window' at the Royal West of England Academy, Bristol (2023).