Ariadne's Thread at Dorich House Museum | KAOS 2023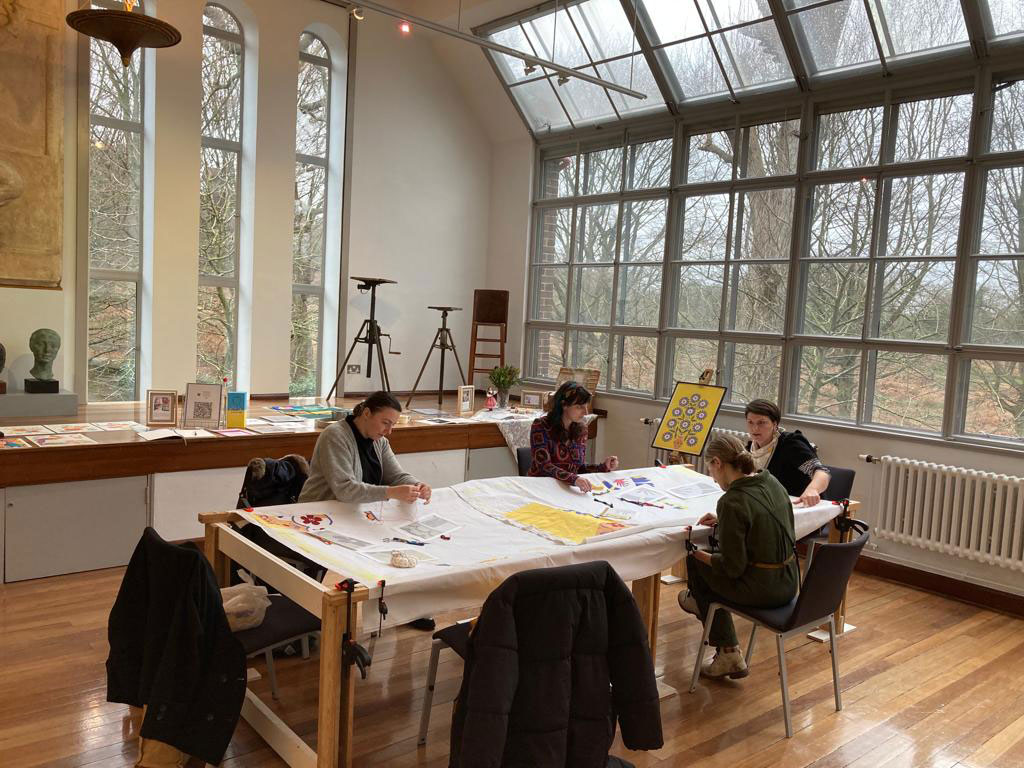 We're delighted to welcome back Ariadne's Thread on the 11th-13th and 18th-20th May from 11am-3pm for this year's Kingston Artists Open Studios (KAOS). Ariadne's Thread is a Polish-Ukrainian community group founded by a local curator, Magdalena Glowacka, as a response to the invasion of Ukraine. Their work focuses on the strength and resilience of women, underlining the role and significance of the female figure in the preservation of the cultural identity. With a creative vision and the goal to keep native customs and memories of home alive, the members engage in traditional crafts and participatory activities.

Visitors to Dorich House Museum during KAOS will be invited to contribute to "Blue Cornflowers…", a large-scale cross stitch embroidery reproduction of a painting by the celebrated Ukrainian folk artist Maria Prymachenko. This ongoing participatory art installation will be based in our first floor Modelling Studio. The aim is to provide a therapeutic outlet and social interaction to those displaced by the conflict, but also to raise awareness and funds for the humanitarian aid in support of families with special needs in Ukraine.