Contemporary Art Research Group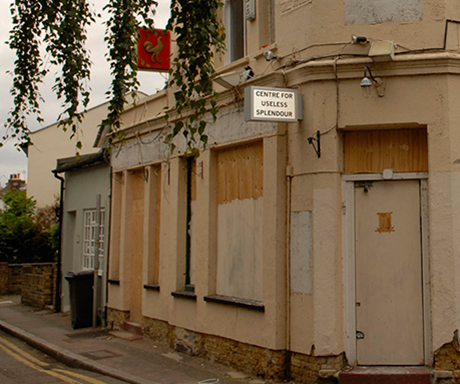 The Contemporary Art Research Group (CARG) builds and provides an intellectual and creative milieu for innovation in contemporary fine-art practices. Drawing on a legacy of the radical imagination and conceptual practices, CARG seeks to imagine and enact possibilities for art with respect to the social sphere, technology, models of knowledge and modes of experience.
CARG researchers have been awarded exhibition, commissions and residencies from organisations such as Arts Council England, Artangel, Hayward Touring, Sotheby's and the European Investment Bank Institute. Researchers work with a wide variety of national and international partners (e.g. Tate, Chicago Institute of Art and Palais de Tokyo) and CARG also benefits from its long-running partnerships with the Institute of Contemporary Arts, London (since 2015) and the Stanley Picker Gallery.
CARG facilitates staff and PGRs through regular centre meetings and collaborative curatorial, publishing and programming initiatives. The Centre for Useless Splendour is CARG's Post-graduate Research Hub – a non-hierarchical online space bringing together the research of supervisors and students, conceived as a framework of mutual exchange by Prof. Elizabeth Price. PhD practice research crits take place in the ICA Studio six times a year. Researchers and PhD students in the Unit also work collaboratively, such as the long-running project (since 2015) 'We are Publication' which experiments with contemporary art publishing through jointly realised projects, including exhibitions at the Stanley Picker Gallery (2019), Focal Point Gallery (2018) and Dekalb Gallery at Pratt Institute, New York (2019).
CARG PhD students participate in one-day monthly research workshops at the ICA with invited respondents, collaborate on exhibitions and publications, and organise public events, including PhD exhibitions at the Stanley Picker Gallery. Since 2014, the Gallery has worked with CARG researchers and the ICA on the Stanley Picker Lecture series, fostering dialogue between researchers and the public. Speakers have included: Georgina Starr, Fiona Banner, Marvin Gaye Chetwynd, Ansel Krut, Gavin Turk, Sarah Michelson, Laura Mulvey and Joshua Simon. The 2018 Stanley Picker Public Lectures were linked to a cross-centre CARG/VMCRC event celebrating the work of artist and theorist Antonin Artaud (Cabinet Gallery and ICA).