Contemporary Art Research Centre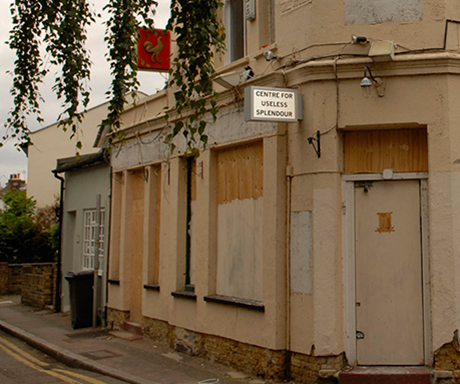 The Contemporary Art Research Centre aims to build and provide an intellectual and creative milieu for innovation in contemporary fine art. Drawing on a legacy of the radical imagination and conceptual practices, we seek to imagine and enact possibilities for art with respect to the social sphere, technology, models of knowledge and modes of experience. Andre Breton argued for the transformative power of the imagination, that it might operate to change social circumstances, and yet that it remains in important ways excessive to instrumental application – absurd and radically profane.
The Centre aims to house a rich range of imaginative material and symbolic invention; for discussion and action towards this end a virtual institution operates – the Centre for Useless Splendour – divided into five interconnected conceptual spaces: The Foyer – art and social context. Work in this area is concerned with cultural agency, institutional and political practices, education and the testing of hybrid modes of socially-sited production. The Machine Room – art and technology. Work here is concerned with how technologies and technological processes might be understood, utilised and reinvented. The Hall of Records – art and epistemology. Work in this area considers how histories and bodies of knowledge might be generated, re-imagined and re-inscribed, through work with archives and physical collections, found objects, philosophical concepts, theoretical schemas, constitutions, laws and manifestos. The Lumber Room – art and materiality. This place is for experience, matter, noise and the body. It is for knowledge developed through embodied temporal encounters. The Forum – art, the still and moving image, documentary transfiguration, philosophy and the image. Lens-based practices and associated research projects encompassing still and moving image exploring a range of potentials: of touch, sense and contact; art and documentary: expanding or defying genre; transfiguration, philosophy and the image; the animated cusp of still and moving image.
Within individual and collaborative research projects CARC researchers move freely across these areas.
CARC is led by Director Mandy Ure and centre co-ordinators Jeanine Richards, Andrew Bick and Volker Eichelmann. Researchers include Professors Mike Nelson, Elizabeth Price, Louis Nixon and Charlotte Cullinan; Associate Professors Phillip Warnell and Julian Rodrigez; Reader: Katy McCleod; Post Doctoral Researcher: Dr Dean Kenning; and Early Career Researchers: Andrew Hunt, Claire Holdsworth, Matthew Flintham, Lauren Winsor, Alexis Teplin, Michelle Williams-Gamaker.
Save